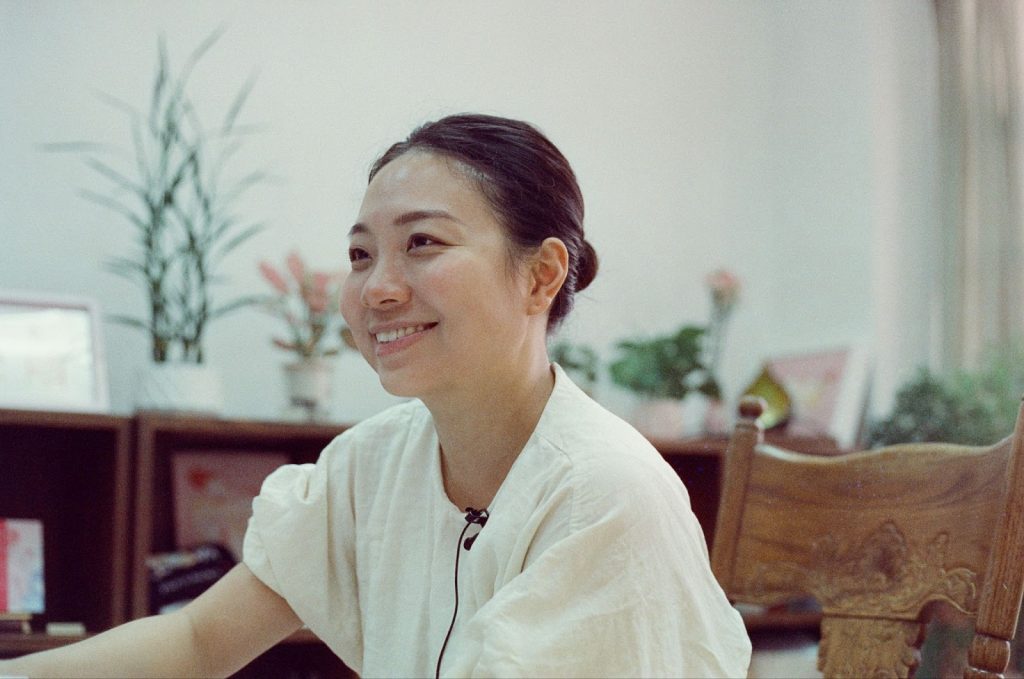 Have faith in the value of your vulnerability,
for it is where your inner strength truly thrives.
It was only during my interview with Canaan that we reached the second question before needing to reach for tissues. Before she created "Gigi Fong", every interview used to reduce her to a quiver, her voice cracking. "Bold isn't a label I'd ever give myself." she confessed, with a raw honesty that was genuinely refreshing. She's candid about her own makeup, unafraid to acknowledge both her courage and moments of timidity. Instead of sidestepping, she consistently faces her inner world head-on.
As a creator, she's a wellspring of fresh ideas and experiments, while also nurturing aspects she hesitates to reveal to the world. "Maybe my boldness comes from accepting and discussing both sides." After all, who can be audacious all the time? To be open with oneself, to bravely confront intricacies and vulnerabilities within – isn't that its own form of courage?
Just as courage requires practice, so does vulnerability. Through her journey of growth, navigating her relationship with her mother and society's judgments, she's honed the skill of being authentically herself. It's not about dismissing external opinions, but about striking a balance between "wholeheartedly striving for excellence" and "preserving one's essence". Speaking softly and unhurriedly, it's hard to believe the depth of her inner strength. Yet, she exudes an aura of quiet determination.
When faced with fears to conquer,
the universe orchestrates arenas for your practice.
After leaving her role as a journalist, Canaan embraced the life of a freelancer. Then, in July 2022, she secured the "Gigi Fong Room", a studio space she alone possessed the key to. This space became an enclave uniquely her own, a sanctuary she considered her personal training ground. It was here that creativity flowed and transformative experiences flourished, uniting people in shared journeys of change. Her evolution commenced with virtual companionship, connecting with a group of "Gigi Fong and Friends" on Instagram. Progressing further, she transformed into a hands-on guide, adopting the role of a coach, navigating them through the intricate paths of self-discovery. To her, this phase resembled an enthralling expedition, brimming with uncharted discoveries.
When she eventually introduced her mother to the haven that had nurtured her growth, the encounter set in motion a gradual healing of their mother-daughter relationship. The very space that had once posed the greatest challenge to her self-expression had, over time, morphed into an unswerving catalyst propelling her transformation.
In life's intricate mosaic, the young girl who had once longed for unadulterated freedom, led by her spirited and rebellious nature, had unflinchingly shattered the confines of societal expectations. Her journey stands as a testament to authenticity and resilience.