When I started there were no idols in women's football,
how could there be if you didn't show women's football?

MARTA
Amidst the fervour of the 2023 Women's World Cup, a poignant moment unfolded as Brazilian icon Marta, on the cusp of her 23rd and final Women's World Cup match, was moved to tears during a press conference.
With 37 years under her belt, Marta is embarking on her sixth Women's World Cup appearance. Her inaugural foray into the tournament took place in 2003 when she was a mere 17 years old, a stage where she left an indelible mark by netting 3 goals in 4 matches. Her legacy extends to a remarkable record of 17 goals in World Cups, encompassing both men's and women's competitions. Regrettably, Brazil's journey came to a close yesterday with a 0-0 draw against Jamaica. Despite the absence of a Women's World Cup victory for Brazil under her leadership, Marta's status as a revered legend remains unwavering.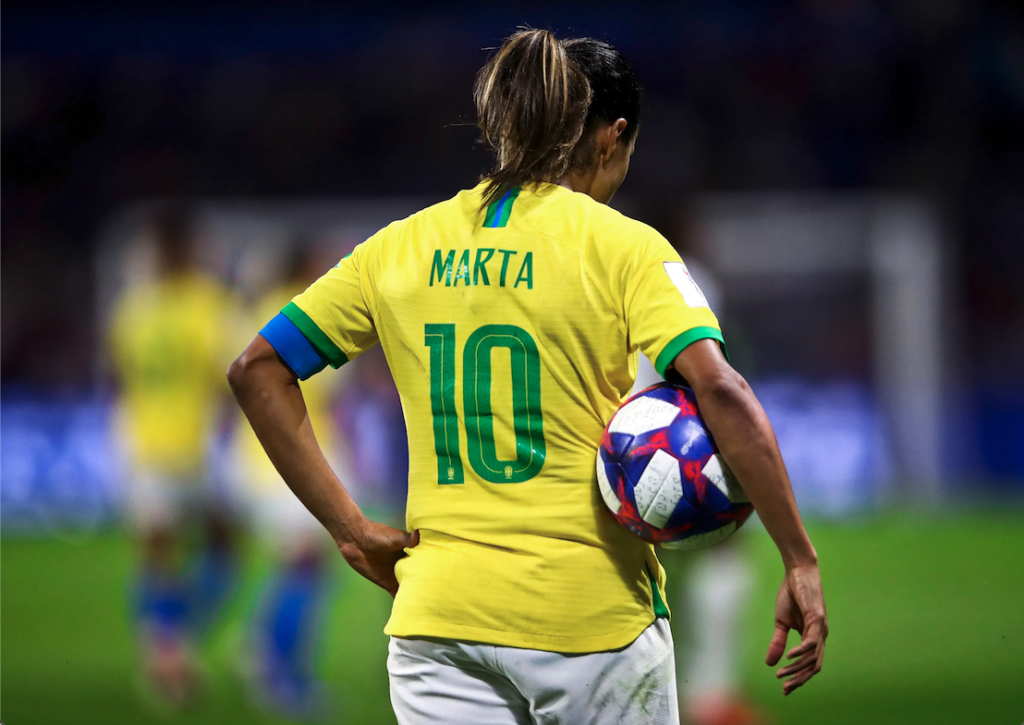 "Twenty years ago, nobody knew who Marta was at my first World Cup. Twenty years later, we have become a reference for many women all over the world, not only in football."
The realm of women's football, often overshadowed, has undergone a remarkable evolution since Marta's debut in the inaugural Women's World Cup of 2003. This transformation has led to increased media coverage and support, even in countries with deep football traditions like the United Kingdom and Brazil. Marta herself has risen as a prominent advocate, championing gender equality within the football community.
You might have never taken a moment to watch a women's soccer match, but the truth is that these games frequently offer more goals, fewer fouls, and a faster tempo. They showcase the unyielding prowess and resilience of female athletes, making each kick a display of skill and determination.
In 2018, shortly after securing her sixth FIFA Women's World Player of the Year award, Marta achieved an additional milestone by becoming the first female athlete to have a dedicated section in Brazil's prestigious Maracanã Stadium Hall of Fame. She eloquently stated, "This acknowledgment has the potential to inspire women in all fields, and I'm honoured that this recognition can ignite their motivation." Marta's accomplishments stand as a beacon of parity between the achievements of female and male athletes, embodying the pride of Brazilian women's football.
Today marks the official conclusion of her illustrious playing career. Supporters share their aspirations for their daughters, hoping they will strive to emulate the remarkable qualities that define Marta.
Photo Source: The Sporting News, Football365, These Football Times