Kristin Harila, a former professional skier, completed her final summit – K2 in Pakistan, the world's second highest mountain.
Osprey's statement read: "At approximately 10.45am today Kristin and her dedicated climbing partner, Tenzin 'Lama' Sherpa, reached the final summit, K2 in Pakistan, and with that successfully reached the summits of 14 mountains towering above 8,000 meters in a phenomenal world record time of just three months and one day (92 days).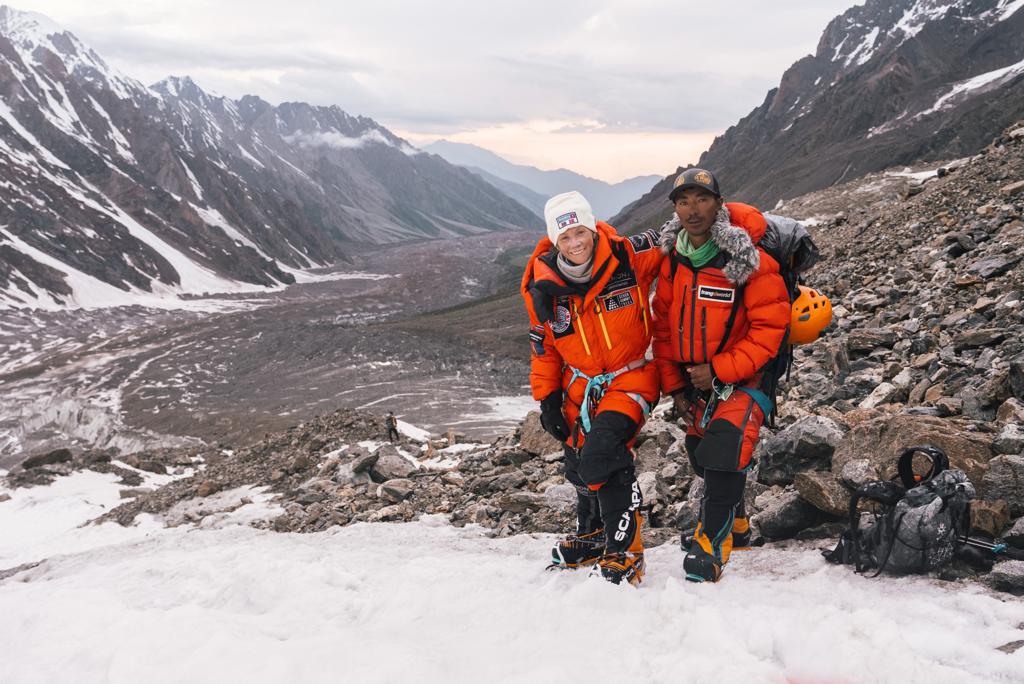 "With this incredible achievement Kristin has set a new benchmark in mountaineering history and secured her status as an exceptional trailblazer in the field. Her achievement serves as an inspiration to adventurers and mountaineers around the globe, proving that with dedication and resilience, extraordinary heights can be reached.
Back in April 2023, Kristin Harila set out on a mission to become the fastest person to climb all 14 of the world's highest peaks. With an ambitious goal in mind, Kristin aimed to complete the challenge in less than four months to beat the existing record time of 6 months and 6 days.
One such trailblazer is Junko Tabei, the first woman to summit Mount Everest in 1975. Tabei's achievement paved the way for countless women to follow in her footsteps and challenge the traditionally male-dominated realm of mountaineering. Her unwavering spirit and determination continue to inspire aspiring female adventurers to this day.
It's a challenge of willpower and also a self-assessment
During her ascent of the 14 peaks, Kristin Harila faced numerous instances of poor health and severe discomfort. Kristin revealed that she felt extremely unwell when they departed from Kathmandu on Thursday morning. They rested at base camp before beginning their climb, which took five hours to reach C1. After completing C2, their rest periods became longer as Kristin's condition deteriorated. Upon reaching C3, she was still feeling very unwell and tired, so she began using oxygen. Nevertheless, she persisted through sheer willpower and reached the summit of C4 in just 10 hours, where she witnessed a breathtaking view.
Afterward, they quickly descended and arrived at BC around noon. However, Kristin's condition remained poor. Upon returning to Kathmandu, she contacted her friend IG@alliepepperadventures. Due to severe dehydration and fatigue, her friend convinced her to go to the hospital, where she stayed overnight and was discharged the following afternoon.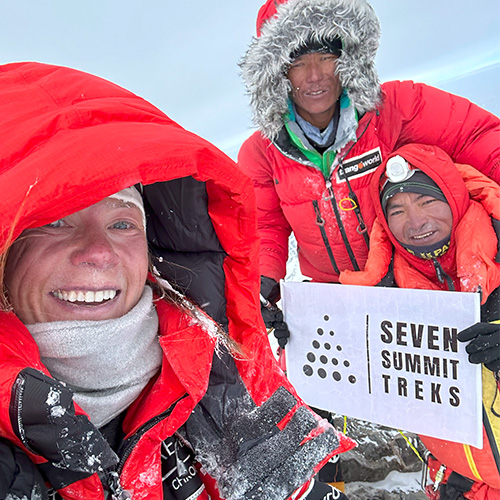 It's easy to imagine that Kristin Harila's entire mountaineering adventure was not easy. It was not the kind of adventure that could be completed simply by being bold and brave. Rather, it was a mountaineering challenge that required courage, perseverance, patience, and skill. Is mountaineering fun? Yes! But is it easy? Definitely not! Despite the hardships, Kristin did not give up and repeatedly broke her own records, climbing the ladder towards breaking world records.
How to Train like "Normal"
Many netizens and fans are curious about Harila's training, how to become so strong and powerful during Harila's social media live sessions. And she also shared the her experiences on social media:
"In between mountains, the most "training" I've done has been more "normal" training with running, skiing and strength training. I have been missing long sessions which are super important to prepare for the high mountains."

KRISTIN HARILA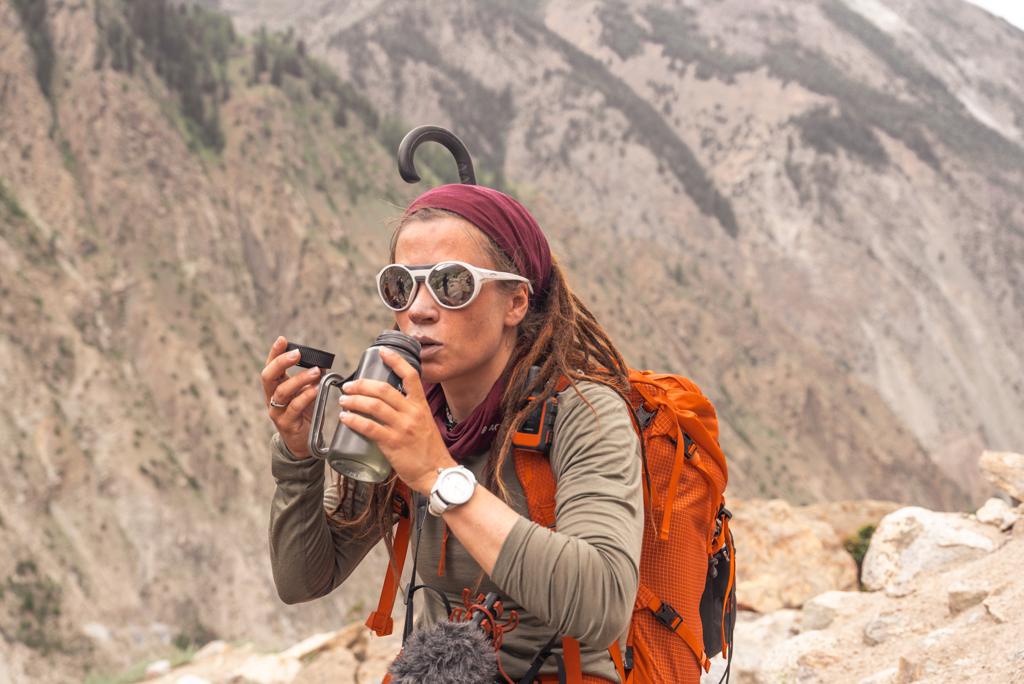 Her best training period was between 2020 (when Norway closed down) to when we left for Everest in March 2021. And the biggest thing she did which she believed helped her a lot was to train for many long days after each other.
"I would do 10h one day, then 3h, then 14h, then take a rest and start again with 24h, just being in the mountains. I wasn't necessarily running every day, but I was hiking and climbing in the Norwegian mountains. It's super important to train your body for what the 8000m are going to be like, and they will include many long and difficult days one after the other."
As for training to handle an ice ax and carry big packs, the same thing is true, you have to use it and get prepared for using it often. During all my 2021 training, I did it with a heavy pack, to get used to how it would be when doing it on the 8000m. To summarize, it's very important to be trained for what you are going to do
"I do not care that much about beating a record, I care about inspiring young women."

Kristin Harila
In recent years, the achievements of women in mountaineering have gained significant recognition. For instance, Spanish mountaineer Edurne Pasaban achieved the feat of becoming the first woman to summit all fourteen of the world's 8000-meter peaks, and she was the 21st person to do so.
It not only means that women can also climb, but that the outdoor industry should focus more on women.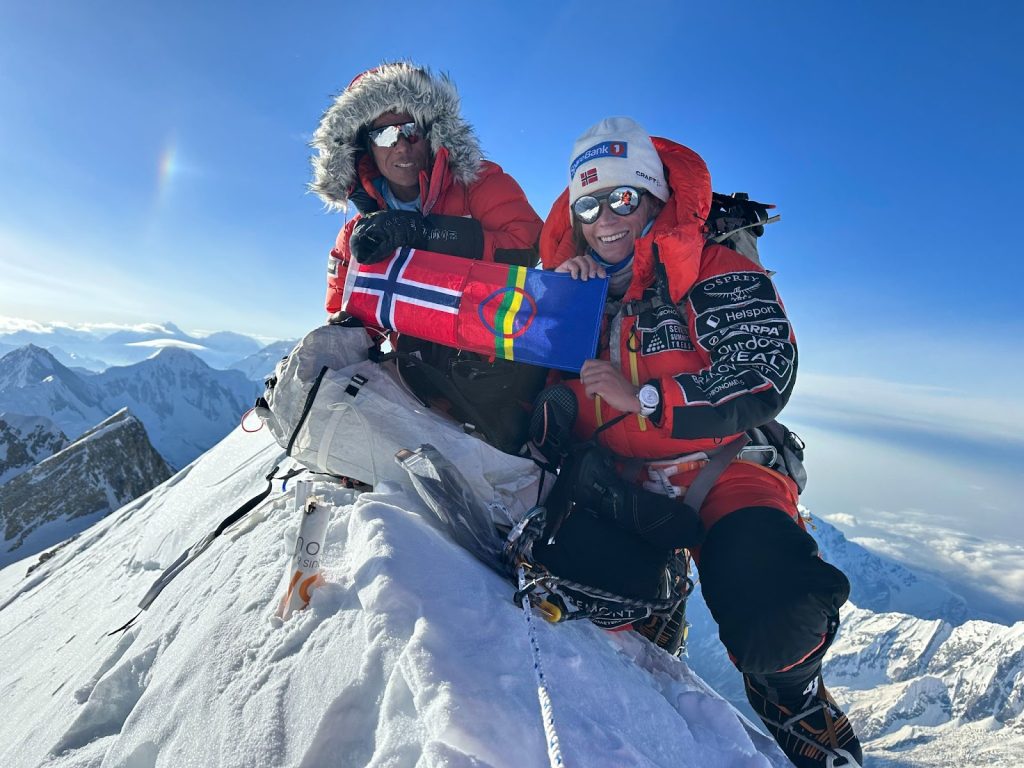 As Kristin Harila embarked on her remarkable journey, her story serves as a reminder that with courage, determination, and a steadfast belief in one's abilities, one can achieve extraordinary feats. Being the first person to achieve such a feat, Kristin Harila has set new heights for her own accomplishments, further inspiring and motivating future generations of climbers to pursue their dreams and reach new heights. Her achievement also demonstrates the continued progress of women's mountaineering and the emergence of more women who are willing to challenge the status quo.
PHOTO & DATA SOURCE:ospreyeurope.com, IG@kristin.harila, junko-tabei.jp