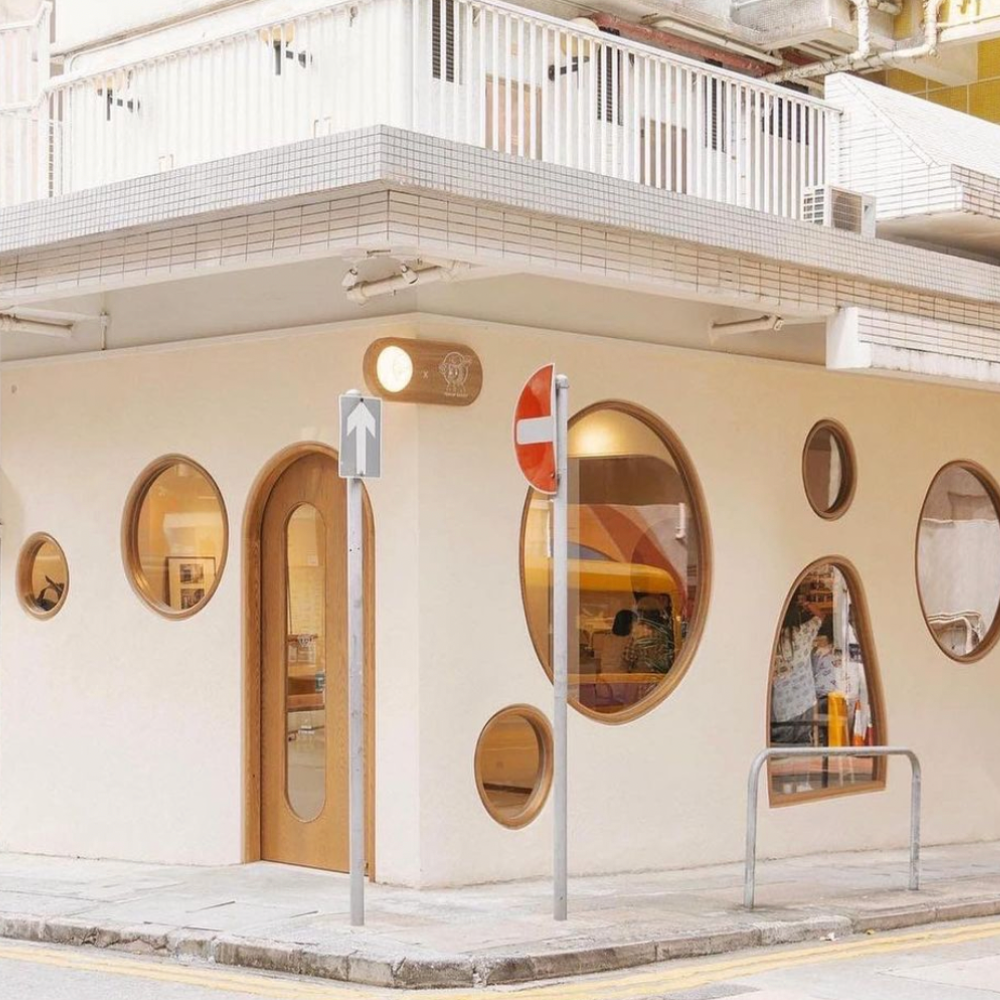 In Hong Kong under the pandemic, people have been exploring various new interests locally in recent years, also paying more attention to their diets. Women try to enjoy baking at home. The baking profession is no longer just a domain for men; women can also turn their baking skills into an important career.
In a society of educational inflation Dreams require more courage
In a society where educational inflation is prevalent, the fact that having a college degree does not necessarily lead to finding one's ideal job is a cause for reflection. Parents often project their expectations onto us, and many times they expect us to find a stable, white-collar job. In the face of various social trends and expectations, it is important for young professionals to listen to their hearts when making career choices. Despite this, women can still develop their interests into a career with a little courage and persistence.
Just like Tsukimi Bakery's Koyi, a female baker, who studied Creative Media in college and initially worked in the camera-related industry at Sigma, but later shifted towards her true passion and became a baker.
Starting from 2018, she shared her baking experiences and practices on Instagram, and in 2019, she officially started a baking-related career. After three years of hard work, she finally succeeded in starting her own business during the pandemic in 2022 and became a new partner of Gwee x tsukimi Bakery, cafe located in the Tai Ping Shan Street area of Sheung Wan since last year.
When a hobby becomes a career, the most difficult adaptation is the change in production mode
Koyi mentioned that she has enjoyed cooking in the kitchen at home since childhood, and started practicing constantly from making frozen cakes to having her own home oven at around the age of 18.
From making things at home to preparing for a store, Koyi said the most difficult adaptation was the change in production mode. When she started working as a new baking apprentice, she found that baking time was often a race against the clock, with the need to complete a large amount of production while maintaining quality, which required multitasking and handling multiple processes at the same time.
Baking only accounts for a portion of daily work
Later on, Koyi took on the responsibility of the baking department in a coffee shop, where she not only had to manage the daily baking process but also had to learn how to contact suppliers, source ingredients that met her needs, calculate costs, and estimate the daily shipment volume. "I was very nervous about this new attempt, and I was also nervous about calculating the costs to ensure stable company revenue," Koyi said. At first, it was easy to feel lost in her work, so she tried writing down several plans and then experimenting to see which one was more effective and smoother to implement. This shows that being a baking professional requires not only baking skills but also experience in management, procurement, and cost calculation, which are some of the challenges that aspiring students may not anticipate.
"I would describe it as having wetted my head, and I must continue to persevere without turning back," Koyi said. If you want to try, you must do your best to persevere. This is a commitment to the original intention, and those who turn their hobbies into careers share the same resonance.
Do not underestimate the body strength of female bakers
In fact, nowadays, there is no longer a significant gender difference between male and female bakers. As a female baker who started in the industry, Koyi said the biggest challenge she faced at work was "limited physical strength." This is because often when receiving supplies, such as flour and sugar, they come in 25 to 30 kilograms packages, and sometimes the machines need to be moved, which can be extremely heavy and difficult for women.
Many people think that being a baker is just about kneading dough all day, but there are actually many preparations and steps involved, which are easily overlooked by outsiders or those outside the industry.
Must-try bagel recommendations from Tsukimi Bakery
If you want to try Tskimi Bakery Koyi's baked goods, you can visit Gwee x tsukimi Bakery, where Tsukimi Bakery is responsible for baking. The cafe has a fresh and minimalist design with a main color scheme of off-white. Whether on weekdays or weekends, there are many nearby residents bringing their furry friends to the store to enjoy coffee and handmade bread.
Koyi, the baker at Tsukimi Bakery, is responsible for the baking department of Gwee x Tsukimi Bakery, as well as a supplier for other cafes. For example, she recommends trying the Tiramisu bagel, which uses a chocolate bagel, and is infused with coffee and liquor, then topped with a special Tiramisu sauce. If you're interested, you can try it at Monolab, another cafe located upstairs in Central that collaborates with Tsukimi Bakery. Each cafe menu is specially designed to offer unique and diverse styles to customers.
For savory options, there's the "Taiwanese Salt and Pepper Chicken Spicy Hot Pot Sauce Bagel" and "Indonesian Mie Goreng Bagel" with ABC soy sauce and crispy fried shallots. All flavors are carefully crafted by Tsukimi Bakery's baking professional, Koyi, through numerous experiments and adjustments. The daily baking menu is updated on the IG platform, and some bagels, such as the Tom Yum Soup Bagel with Tom Yum Sauce, are only available for dine-in to ensure the best tasting experience.
"Indonesian Mie Goreng Bagel" – This is a savory bagel flavor offered by Tsukimi Bakery, which is inspired by the popular Indonesian dish called Mie Goreng, a stir-fried noodle dish with various spices and seasonings.
In the midst of a pandemic, Koyi started her first business and personally took charge of everything from baking to managing the store's complex operations. She was fortunate to have the support of her friends and loved ones, which allowed her to share her delicious baked goods with more people.
"Turning your hobby into a career is a risky venture because you don't know how long you can sustain it, you don't know if hard work will lead to success, and you may not find like-minded people. Pursuing your passion and turning it into a daily job is a journey of personal adventure with your own blood, sweat, and tears." – Editor's Note.
Information and Image source: IG@tsukimibakery