How did you first encounter Joey Wong?
Was it as the enigmatic voice singing "Yes I belong to you" at the tender age of 20? Or as JW, the singer who sings 矛盾一生? Perhaps it was as a vocal instructor on "STARS Academy"? Or Cheuk Yan Yan in Fraudstars (2021)?
As for the labels "idol", "singer" and "actress", which one do you believe best captures her essence? In her own words, she identifies as an entertainer. This term carries a certain neutrality and humility. "I love to sing. When I sing, my aim is to entertain my audience. When I act, my performance is a unique form of amusement for the public."
It was only three years ago when she enrolled in Kearen Pang's drama class that she unearthed her hidden talent for acting. "Singing is a rather solitary pursuit, but when I act, I can engage in unfettered interaction with many people. It's an enjoyable endeavour I had never before experienced." Yet, she's well aware that the path isn't without its challenges. "I'm really yearning for the opportunity to be an actress." This yearning ultimately led her to join TVB Music Group Limited in 2020, all because of a simple declaration: "I truly want to act!"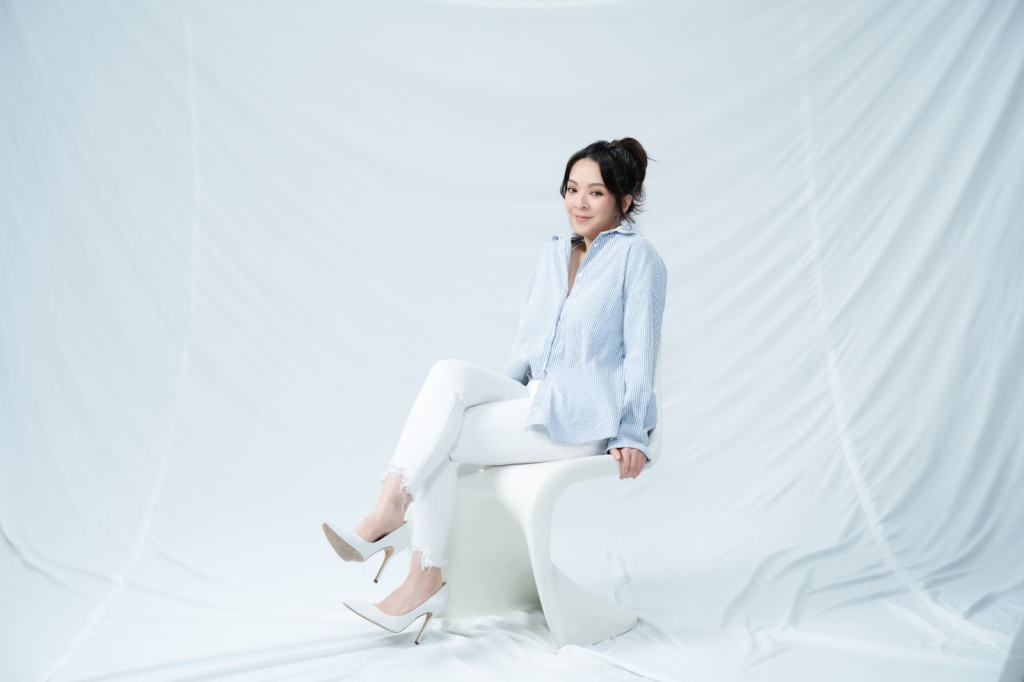 Joey Wong, as many know her, is far from the typical celebrity persona you might expect. Her emotions come across as raw and genuine, particularly when she delves into her passionate dream of becoming an actress. People often describe her as the embodiment of authenticity, and some go so far as to say she might be too genuine for the cutthroat world of showbiz.
Joey's foray into acting, even as part of TVB, didn't come with the assurance of guaranteed roles. She's refreshingly candid about this, stating, "I took an enormous risk and told myself, okay, I'll give it a try. I'll put myself out there. If an opportunity arises, great. If not, at least I can say I tried."
Although she embarked on her singing career at a young age, Joey's venture into acting happened later in life. She doesn't harbour fears of being a "latecomer" in the industry. Her conviction shines through as she asserts, "If you ask me whether it's too late, I think that if I don't try now, I'll surely regret it." In spite of her accomplished singing career, she approaches acting with an invigorating lack of preconceptions.
When it comes to the roles she's willing to embrace, Joey is open to anything, unburdened by expectations. She happily proclaims, "Villains are fun! Or maybe I'd like to play a gangster boss, haha!" She eagerly embraces diverse characters and is unafraid to take on a variety of roles. "No matter your age, there's always a fitting role. It's not just about playing teenagers or women in their early twenties forever. Maybe it's about portraying a career woman, an eligible young lady, a divorced woman, a mother, or even a grandmother… It's never too late."
In a world where there are countless reasons not to pursue a dream, Joey's story stands as a testament to the power of having that one compelling reason to go for it.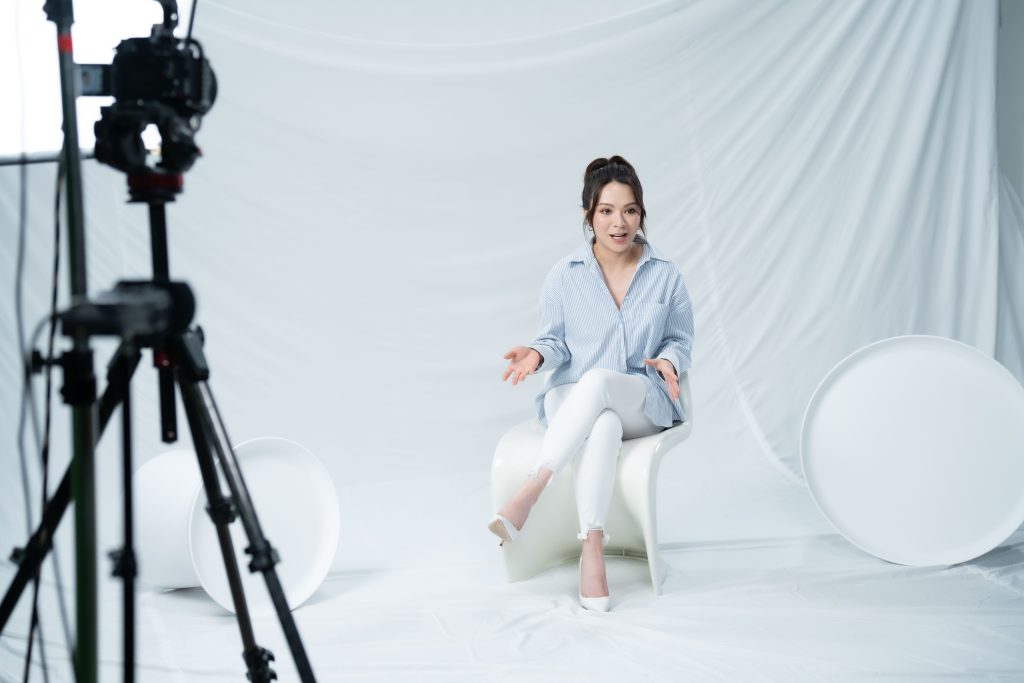 Joey Wong's journey as a singer in Hong Kong stands as a testament to her enduring success. Her love for singing was evident from a young age, consistently winning numerous singing competitions throughout her high school years. She was essentially born into a family of singers, setting her on a clear path from early on. Even during her university days in the UK, while most of her peers were enjoying summer holidays, she was already shuttling back and forth between countries due to her singing commitments. Her career took a significant turn when she caught the attention of Leon Lai and joined A Music while still at university. Although she began her career with songs that didn't reveal her identity visually, her tracks like "掛念好友" and her collaboration with Jill Vidal in "男人信甚麼" were already gaining immense popularity. Even during a couple of years marked by relative inactivity in her career, Joey maintained the tradition of releasing new songs every year.
In the entertainment industry, there's a saying, "Singers can become actors (or vice versa)." However, Joey recognizes that transitioning from a singer to an actor, especially when not fitting the typical criteria in terms of appearance, height, voice, and looks, is not straightforward. She acknowledges that external conditions might not immediately match what producers or directors typically consider. She's made attempts to proactively seek opportunities, but sometimes, she finds herself passively waiting for the right role. Finally, after some persistent effort, she landed her debut role in a series called Fraudstars, an anthology drama in which she portrayed a character named Cheuk Yan Yan. Interestingly, this role allowed her to live out her dream of playing a mob boss. Upon wrapping up her last day of shooting, Joey couldn't hold back her tears. She thought it might be her last chance to act. Fortunately, the director reassured her that she had made the right choice and offered plenty of encouragement.
To pursue acting, she sometimes went without sleep for over 50 hours. She didn't complain but viewed the process like playing a video game, levelling up herself. Perhaps it's her tenacity (or stubbornness) that led her to make the bold decision to take a leap of faith, even in the face of doubts, and to continue pushing forward with courage after receiving a simple affirmation. She's that kind of person. In Joey's words, "Sometimes, if you don't place yourself in a certain position, opportunities won't come to you."