Take a peek inside your wardrobe. How many denim items do you find? And how many times have you worn jeans this week?
When it comes to jeans, the name that likely pops into your mind is Levi's. It's no wonder, as it stands among the earliest and most iconic denim brands in America. However, when we delve into the realm of denim enthusiasts throughout history, there's one notable individual that might surprise you.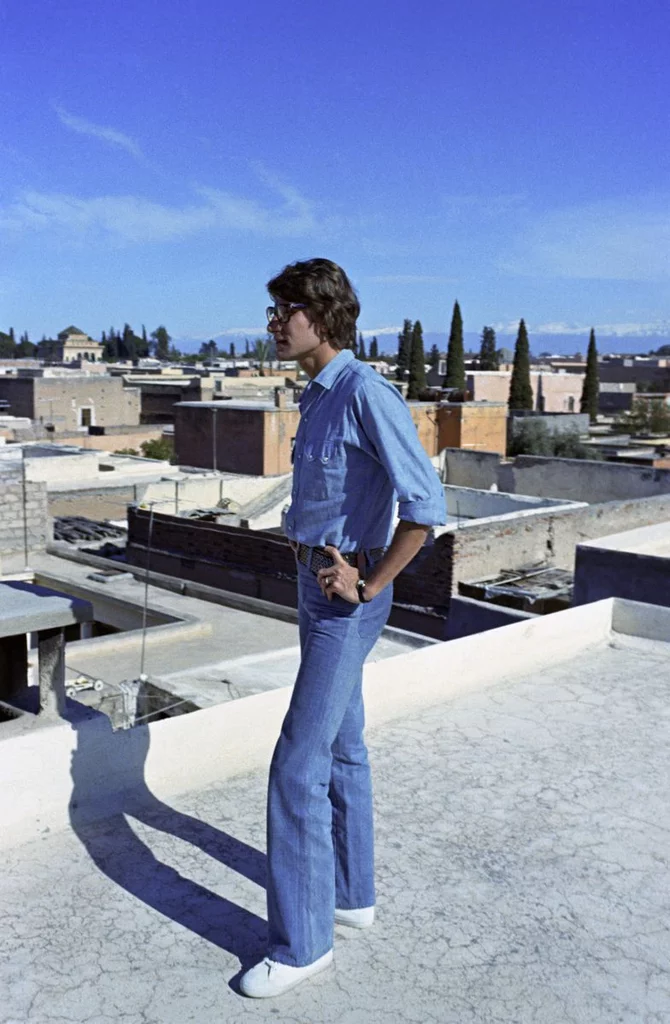 I wish I had invented blue jeans. They have expression, modesty, sex appeal, simplicity, all I hope for in my clothes.

– Yves Saint Laurent
This statement embodies YSL's deep passion for jeans and becomes a distinctive hallmark in his brand's designs. As a legendary fashion designer of the 20th century, YSL excelled in blending masculine elements such as suits, trousers, and ties into women's clothing, defying traditional gender boundaries. Since the groundbreaking introduction of "women trousers" in YSL's SS collection in 1967, he tirelessly advocated for women wearing men's fashion, rewriting the narrative of modern women's apparel.
YSL was not the only one who had an intense love for denim. In the early 20th century, a revolution was ignited by women who fought to wear jeans.
During the 19th century, jeans were originally designed as work pants for men, serving as clothing for labourers and farmers due to their durability and comfort in demanding work environments. The society held a strong opposition towards women wearing jeans.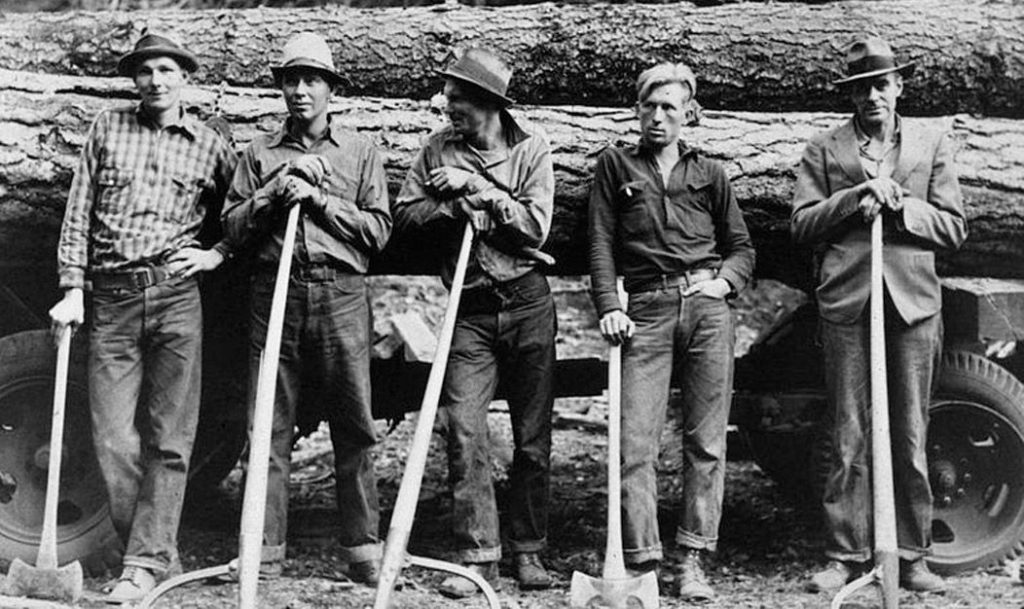 What were the accusations against girls who wore jeans in history?
In a June 1943 article published by Townsman, a statement was made, "If ever a grown up gal looks unattractive and untidy, it is when she appears on the street with her shirt-tail out and with overalls the legs of which are rolled up to the knee." This statement carried a strong undertone of derogation and discrimination, reflecting the prevailing disapproval of women wearing jeans.
So what kind of response did this report evoke?
A group of spirited young women from Wellesley College, undeterred by the criticism, decided to continue wearing jeans and declared, "We will fight to the death for our right to wear dungarees on the proper occasions." Their defiance went beyond simply wearing blue trousers; it embodied a belief and a steadfast commitment to uphold their dignity.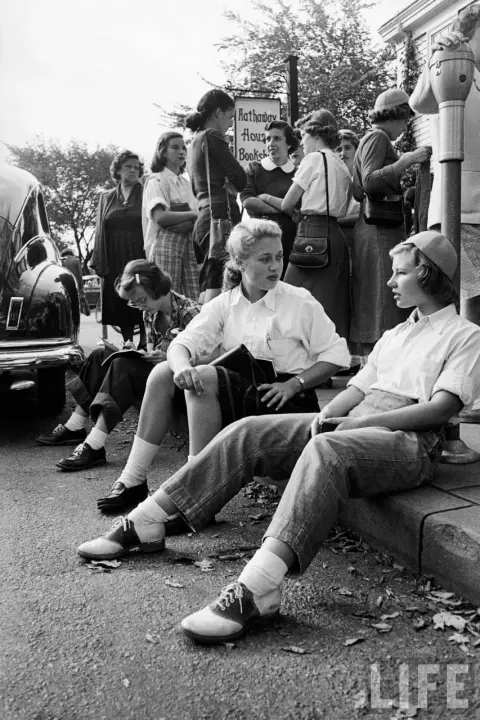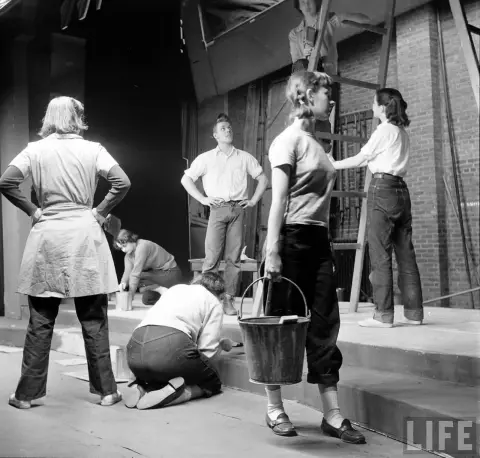 This inadvertently sparked the women's rights movement of the 1960s. As an increasing number of women participated in activities such as horseback riding, baseball and tennis, it further propelled the trend of women wearing jeans. Women began donning jeans as a form of protest, symbolising their defiance against male chauvinism and their pursuit of equality. During this period, denim brands such as Levi's, Wrangler, and Lee started introducing jeans specifically designed for women, catering to their desire for both comfort and fashion. It wasn't until the early 20th century that women finally gained the freedom to confidently wear loose and comfortable jeans.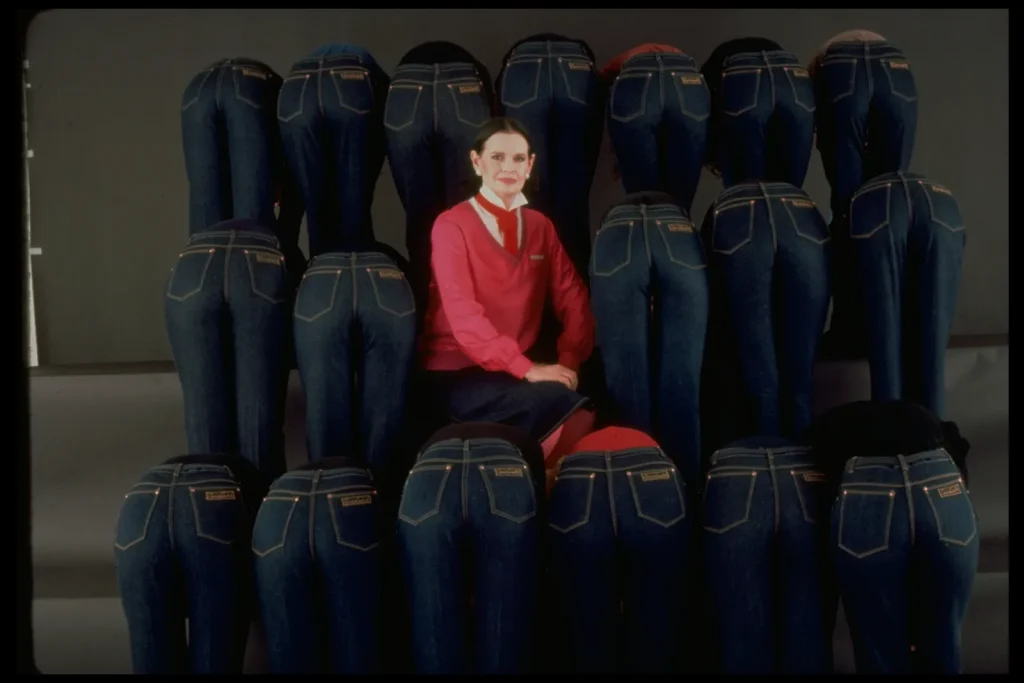 Jeans, with their unassuming simplicity, were originally born out of practicality. Yet, they hold a profound significance, representing the power, freedom, and peace of women, while conveying a vital message: women have the right to choose what they wear.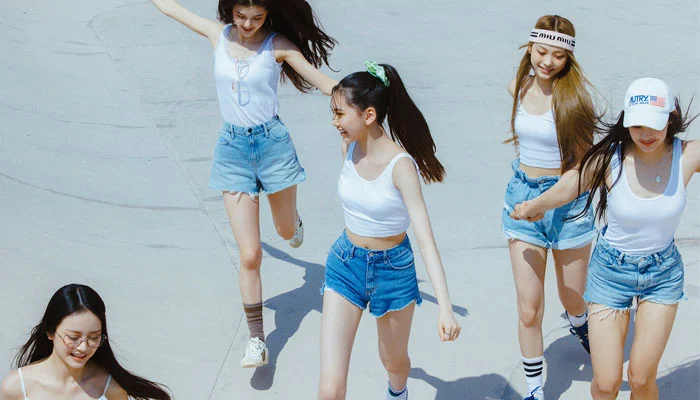 It has become commonplace to see girls wearing jeans on the streets nowadays. However, doesn't the history between women and jeans feel strangely familiar? Surprisingly, the recent societal resistance against women wearing yoga pants shares a striking resemblance to voices from a century ago. Fashion trends are cyclical and it is intriguing how people's thoughts keep revolving.
Whether jeans are considered workwear or attire for farmers, what matters to me is looking fabulous. Just as the girls from a hundred years ago bravely defended their rights and faced criticism, next time we should proudly declare, "I rebel, I don __ pants!
Data source: She Has Good Jeans: A History of Denim as Womenswear (2018, Marisa S. Bach)
Photo source: Quite Continental、American Experience、Geo News