Acting is kind of like child's play,
as a child can transform themselves into someone else.

Saoirse Ronan
Is there a link between an actor's authentic personality and the characters they bring to life on screen?
The "Instinctive Actor", a distinct category of performers renowned for their adaptability. These actors gravitate towards roles that align with their own personalities, effortlessly embodying characters whose traits resonate with their innate qualities. With an uncanny ability to seamlessly blend their true selves into their performances, their portrayals exude a natural, unvarnished charm.
Saoirse Ronan may fit this profile.
When you think of Saoirse Ronan, moments of her confidently holding hands with Timothée Chalamet on stage or humorously teaching Margot Robbie how to pronounce her name come to mind. As you delve deeper into her work, you'll notice a recurring trait in her roles – bravery and an unwavering commitment to staying true to herself, defying societal norms. Just like her own authentic personality.
At times, as you watch her on screen, the line blurs between the character she portrays and the real Saoirse Ronan herself.
She is Ellis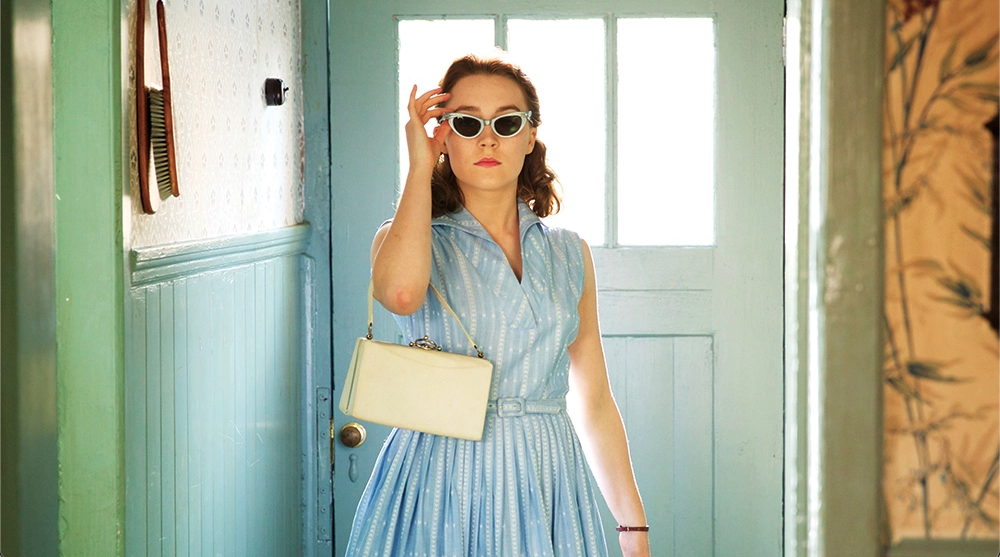 Saoirse Ronan was born on April 12, 1994, in New York. At the age of 3, her family returned to Ireland, and she spent some time living in Dublin. Later, due to work opportunities, she moved to London. However, her heart remains deeply connected to County Carlow in the southeast of Ireland, the small town surrounded by the serene countryside where she grew up. "Ireland's smaller size compared to England is something I love. The countryside is where I feel most at ease and peaceful. While I also appreciate London for its anonymity and the ability to blend in with the crowd." For her, finding a sense of belonging makes any place feel like home.
Just like Ellis in Brooklyn (2015), where she grapples with the decision between staying in Brooklyn or returning to her beloved Ireland, and choosing between Tony and Jim, Saoirse's exceptional talent brings the character of an immigrant to life, resonating with audiences.
She is Mel, also Wanda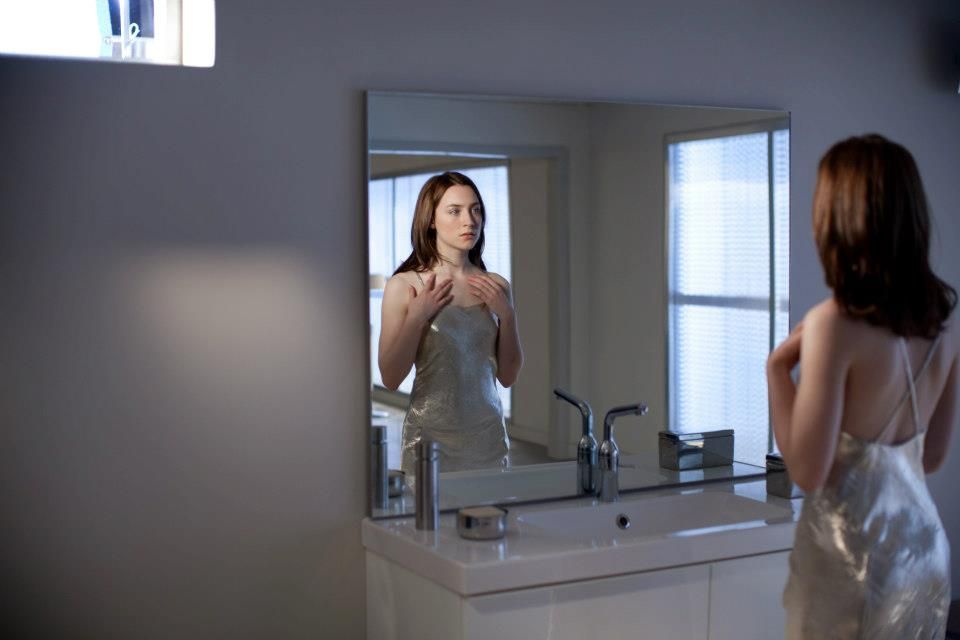 At the young age of 9, Saoirse made her debut as a child star. Despite having an actor father, acting wasn't something she had initially considered. As the only daughter, she found joy in imitating various accents and conversing with different characters, little knowing that this playful pastime would eventually open the doors to her future career.
In the film The Host (2013), she portrayed a girl with split personalities, embodying two distinct souls and engaging in internal dialogues. Her early skill in accents allowed her to distinguish the characters of Wanda and Melanie, catapulting her into the spotlight as a remarkable actress of the new generation.
She is Lady Bird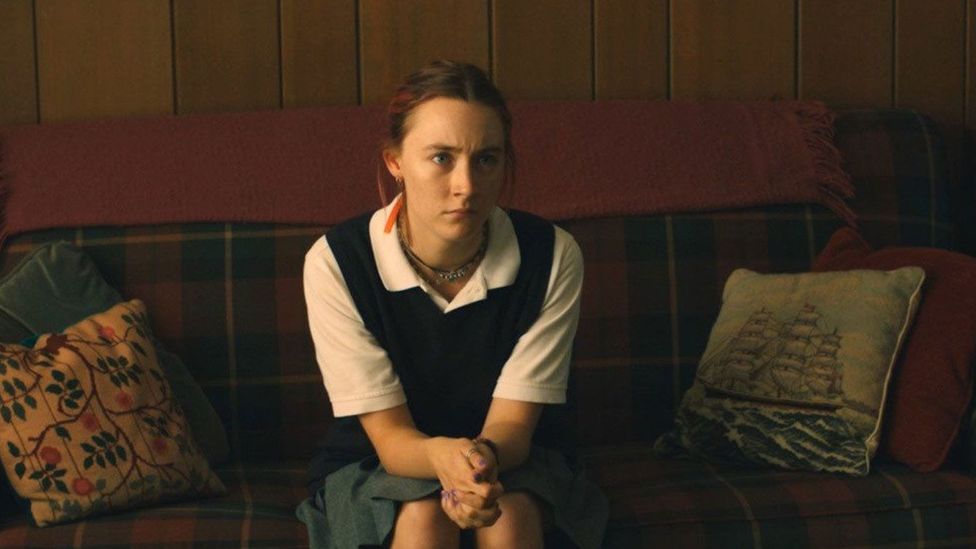 The name "Saoirse" is uncommon in English-speaking countries, leading to confusion over its pronunciation in the early days of her acting career. To simplify matters, she playfully suggested everyone call her "Freedom" (as "Saoirse" means "freedom" in Irish). This girl, with a soul yearning for liberation, possesses captivating blue eyes that exude an almost ethereal charm.
In Lady Bird (2017), she portrayed Christine, a teenage girl from Sacramento, California, dreaming of escaping to New York for college. Unsatisfied with her ordinary given name, she boldly insisted on being called "Lady Bird' by family, friends, and schoolmates. When questioned about her unique choice, she confidently declared, "Yeah, Lady Bird is the name I gave myself." Freedom and Lady Bird, two aspects of the same person, embody her spirit's longing for unrestricted flight.
She is Jo March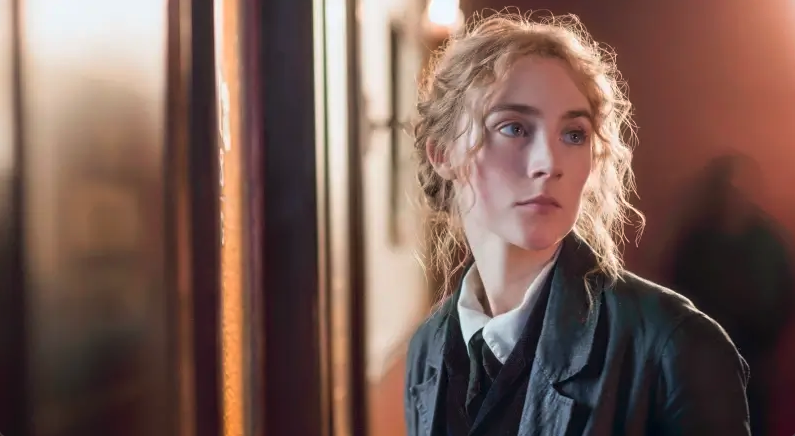 Saoirse has spoken about her perspective on fame and privacy. Unlike some actors who crave attention, she chooses to keep her personal life largely private, avoiding excessive sharing on social media. However, when it comes to important social issues, she fearlessly raises her voice. Saoirse openly supported the repeal of the abortion ban in Ireland, prioritising women's rights over any potential impact on her public image. She firmly stated, "I just felt like that wasn't important. I knew people who had to travel abroad to get an abortion, and that's when I knew I would speak out."
Her activism extends beyond policies directly affecting her life. In 2016, she also showed support for the occupation of an empty building in Dublin to address homelessness. Having grown up in the socially turbulent 1990s in Ireland, she engages with works like Jeff Chang's book, We Gon' Be Alright, which tackles racial resegregation in the United States. She humbly admits, "I wasn't politically minded from a young age, but as I've grown older, I've come to understand what activists are doing, and I feel a greater desire to help them." Her courageous spirit mirrors that of Jo March from Little Women (2019), embracing the philosophy of "Everything everyone else is doing, I'm going to do the opposite."
She is Agatha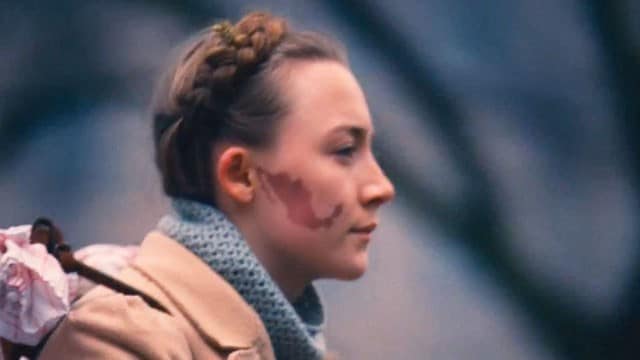 She aspires to pursue her acting career without the burden of fame (though that seems unlikely). "I probably wouldn't be considered a celebrity," she states earnestly, even if it may sound like a jest. "Selena Gomez is." Oh well. Instead of obsessing over her public image, she prefers spending her free time cooking, attending concerts, or watching movies. "I'm fine with the way I look now, but I wouldn't necessarily be looking at photographs of myself all day. I don't want to become too consumed by the image of myself." she reveals.
As a consummate professional, Saoirse did her own stunts while filming The Host (2013). At just 18 years old, she fearlessly jumped from a six-story building for a scene, surprising the crew (and winning a bet they made, as they thought she would use a stuntman). "I like doing all the scenes myself; it feels more authentic."
Remember her portrayal of Agatha in The Grand Budapest Hotel (2014)? The bakery girl with a birthmark resembling a Mexican map, yet soft and resolute, leaving an indelible mark on the male lead, who preserves the hotel in her memory. This brave and beautiful radiance emanates from her heart, impossible to conceal.
She is Saoirse Ronan
"There's something wonderful about doing the type of work that is a part of you, because you can give it everything you've got. And it gives so much back to you as well. You become better. You become a better person."
This is the authentic essence of Saoirse Ronan as an actress.
Photo source: Medium、Pinterest、Film School Rejects、Charactour、IMDb