In Hong Kong, the perception of reading is a paradoxical tapestry. On one hand, it is widely believed that Hong Kongers are highly educated. On the other hand, reality paints a different picture – a significant portion of the population seems to have drifted away from the pages.
These two statements may seem contradictory, but they unveil a complex reality. Diving into the data, the 2022 Hong Kong National Reading Survey sheds light on this enigma. It reveals that around 70% of Hong Kong residents claim to have engaged with books and publications in the past year. However, a closer look at the younger generation unveils a decline, with less than 60% maintaining a consistent reading habit. While the numbers may seem encouraging at first glance, the truth is that having occasional encounters with literature does not equate to a genuine reading culture. Nurturing a habit requires more than sporadic encounters; it demands dedication and perseverance. The journey towards becoming a true reader is a commitment that extends far beyond the pages, transcending the boundaries of time and societal trends.
If I were to suggest that you don't have to be interested in "reading", I would encourage you to ponder what other pursuits ignite your curiosity. Perhaps you have a passion for cooking, and in that case, you can delve into recipes and culinary encyclopaedias. If you are a traveller at heart, there's more to explore beyond the pages of travel guides, as there are books that immerse you in the cultural wonders of different places. And if you find yourself less inclined towards text, fear not, for there are captivating photography collections and compelling comics awaiting your discovery. Remember, books come in diverse forms, and regardless of the genre, the act of reading is a gateway to enriching experiences. So, let books be the medium that opens doors to the realms you desire to explore.
Embrace the month of July and immerse yourself in the excitement of the annual book fair, it's the perfect opportunity to reignite your passion for books. If you're unsure where to start, we've handpicked a compelling list of recommendations just for you. Explore the captivating world of new releases and let one of these gems become your next one.
On Female Body Experience: Throwing Like a Girl and other Essays
[Author: Iris Marion Young; Publisher: 商周出版; Publication Date: 2023/02/11]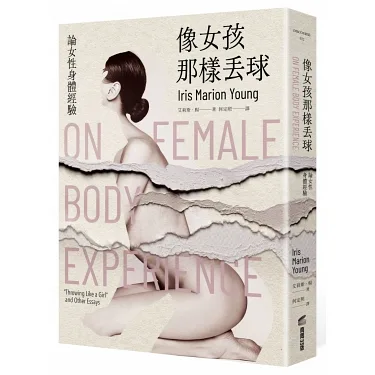 Iris Marion Young is one of the most influential feminist political philosophers of the 20th century and it is her final work before her passing.
Young explores various dimensions of women's embodied experiences in contemporary Western society. Blending academic analysis with elements of personal narrative, she draws upon the perspectives of renowned 20th-century continental philosophers to reconsider the category of "gender" within feminist theory. Young delves into a wide range of experiences related to women and femininity, including discussions on privacy, family, and physical spaces. Additionally, she delves into often overlooked topics in feminist theory, such as the experiences of breasts, the role of menstruation in women's life narratives, and the phenomenology of the pregnant body, while also examining the tactile pleasures derived from clothing.
It seamlessly weaves together meticulous academic research with heartfelt autobiographical narratives, providing a profound glimpse into the personal journey of this exceptional intellectual.
向田邦子の恋文
[Author: Kazuko Mukoda,  Kazuko Masako; Publisher: Rye Field Publishing Co.; Publication Date: 2023/01/07]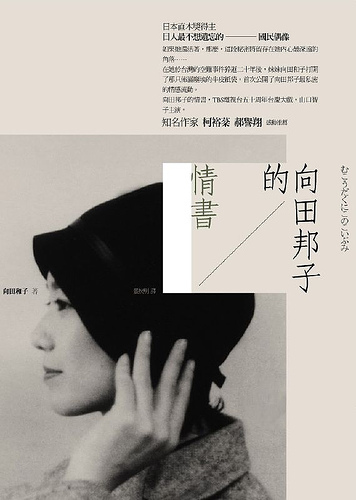 After the passing of Kazuko Mukoda, she left behind a collection of revered works and a leather bag that concealed a secret. Years later, her sister and daughter made a remarkable discovery within this unassuming leather bag: Mukoda, who seldom spoke about her personal life, had once encountered a profound love in her journey. She placed absolute trust in this man, sharing her innermost thoughts without reservation.
Within this small leather bag, they found a trove of letters exchanged between Mukoda and her secret lover, Mr. N, along with his diary. These correspondences were written during a time when the Kazuko family faced challenging circumstances, as Mukoda shouldered the responsibility of caring for her eldest daughter while reaching the pinnacle of her creative career. Mr. N, too, confronted the most trying moments of his life. In these love letters, Mukoda expressed her affection with subtle elegance, revealing a tender and playful side of their relationship. She also demonstrated her keen awareness of the sensory pleasures in daily life, including culinary delights. Her sister reflected, "She was a woman of unwavering devotion, never swayed by others. That was Kazuko Mukoda."
Diary of a Void: A Novel
[Author: Emi Yagi; Publisher: Sharp Point Press Cite Publishing Limited; Publication Date: 2023/01/06]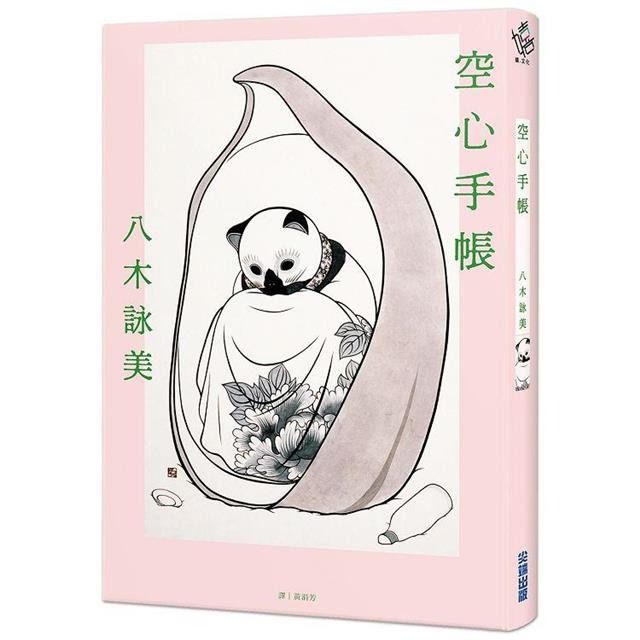 This book is hailed as the Japanese equivalent of Kim Ji-young, Born 1982. Meet Shibata, a 34-year-old single office worker who, simply because she's a woman, is burdened with menial tasks and tea-serving duties, and endures the torment of sexual harassment from her superiors. It's no wonder she's grown weary of life. One day after a meeting, Shibata nonchalantly lies about being pregnant when asked by her boss to tidy up the conference room. Little did she expect that her colleagues and supervisors would undergo a complete transformation, fearing that they might impose any burdens upon her.
Embracing her new "pregnant" life, Shibata begins leaving work on time, enjoying a fulfilling routine. However, even within a seemingly accommodating company environment, the support for pregnant women only scratches the surface. As Shibata continues living her "pregnant" life, she strives to safeguard her position within the company… but what challenges await her after the "birth"?
女二
[Author: Joanne Deng; Publisher: 三采; Publication Date:  2023/02/24]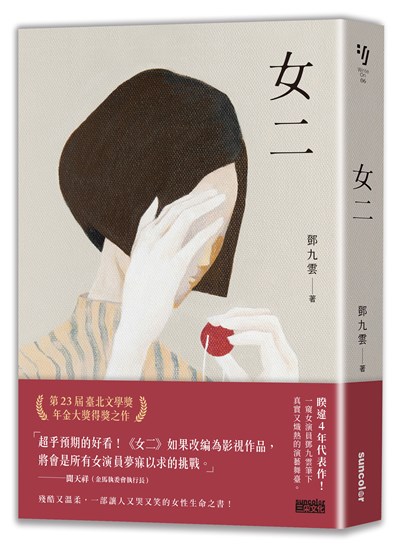 This is the story of an actress.
Her name is Huang Cheng, the second daughter, and she is twelve years younger than her sister Huang Qian. She followed in her sister's footsteps, embarking on the path of acting, but started as an anonymous stunt double. "She considered giving up, but then decided to take a chance, the journey of an actress is a constant beginning." From being a double and a newcomer, to leaving home to become a woman and a leading actress, Huang Cheng explores her true self through the ever-changing roles she takes on.
Huang Cheng carries a string of mistakes with her as she navigates the harsh and damaging battlefield of the entertainment industry. When success finally arrives, she realises it is a result of her relentless pursuit in the face of failures.
希望媽媽也能好好愛自己:一封所有女兒,都想獻給媽媽的情書
[Author: 장해주; Publisher: SunColor; Publication Date: 2023/04/28]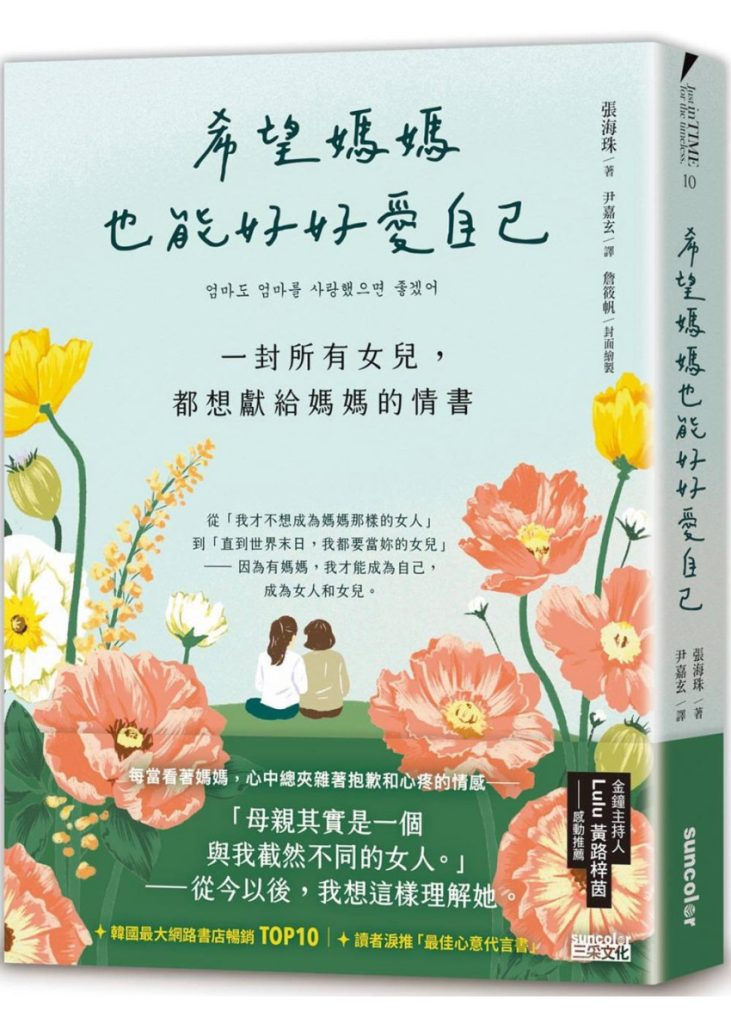 As daughters, we have all had moments where we vowed, "I will never become a woman like my mother". But as time wears on, it smooths our rough edges and corrodes our mother's joints. It is at the age when we finally comprehend the extent of our mother's sacrifices for the family that we find ourselves too preoccupied to even have a decent conversation.
With maturity comes the realisation of the weight carried by the words "mother," yet the chaos of life and our own reserve have created a slight distance between us.
"A mother is also an individual, a woman, a separate entity from myself." From this point forward, I aspire to be a daughter who truly comprehends my mother in this way.
Live Laugh Love
[Author: Joeyful Joey; Publisher: GCCD; Publication Date: 2023/06/08]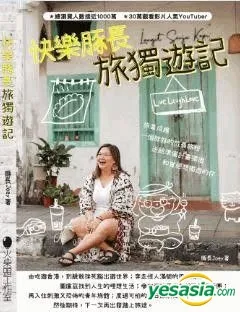 A young woman, after recovering from COVID in April 2022, embarked on an open-ended journey to Europe with less than 60,000 HKD in her pocket. Simultaneously, before leaving her job, she relaunched her two-year-old YouTube channel, "Joeyful Joey 豚長", and set off on a new adventure.
From exploring the culinary wonders of Hong Kong to fearlessly venturing into the world, she roamed the quirky streets of Barcelona and discovered her ideal life in Toulouse. She joined a retirement travel group of Spanish Friends and stayed in thrilling and eerie youth hostels. She endured a chilling winter trip in Europe and eagerly anticipated her next voyage.
With a YouTube following of 300,000 video views, she shares the transformative journey of a plus-size girl, addicted to travel, and offers inspiration to solo travellers and those who have ever dreamt of embarking on their own adventures.
"At the age of 32, I decided to start anew, casting aside societal expectations and conventional notions of success. I embraced my uniqueness and chose to walk an extraordinary path, departing from the "right" way to be a "normal' person". I am Joey, the "Joeyful Joey".
The author compiles popular YouTube videos into a book, offering a tangible written version of her travel experiences beyond the channel.
You can choose to read just one book a year or indulge in multiple books at the same time. Whether you prefer the feel of a physical book or the convenience of an e-book, the important thing is to read in a way that brings you joy and suits your own pace. Attending book fairs is optional, as the ultimate goal is to find enjoyment in the process. Now, you might wonder, why should we read?
Take a moment to explore, and I will unveil the answer.
(Or perhaps, by then, you will have already found the answer yourself.)
Data source: Hong Kong Book Fair APP, Books.com Co., 2022 Hong Kong National Reading Survey
Photo source: Books.com Co.