Cartier, the jeweller of kings, king of jewellers
In 1902, Edward VII, the Prince of Wales of the United Kingdom, awarded Cartier the prestigious title of official jeweller, an honour that the brand still holds today. During his reign, Edward VII was a passionate devotee of Cartier's design style and reportedly spent a staggering sum of £70,000 (equivalent to several million pounds today) on Cartier jewellery and watches during a trip to Paris.
Initially celebrated for its jewellery designs and sales, Cartier gradually diversified into a brand specialising in watches, leather goods, and perfumes. Renowned for its elegant, luxurious, and high-quality image, Cartier became an iconic jewellery brand of European royalty and nobility. Throughout its centuries-long history, Cartier's classic designs and innovative ideas have made it one of the fashion industry's most recognizable and influential brands.
Cartier & Women
After four years of preparation, the Hong Kong Palace Museum, in partnership with Cartier, is all set to present a spectacular exhibition titled "Cartier & Women" from April 14th to August 14th, 2023. This exhibition will showcase a collection of around 300 items, including jewellery, timepieces, treasures, and documents, that have been created by Cartier from the 19th century to the present day.
Through this exhibition, the organisers aim to highlight the lifestyle, creativity, and influence of women. Moreover, the exhibition will also demonstrate how Chinese aesthetics has inspired Cartier's jewellery design in terms of style, patterns, techniques, and materials. Additionally, it will showcase how Chinese aesthetics have had a profound impact on global women's fashion trends. This is a landmark event, as it is the first-ever themed exhibition that solely focuses on the status and influence of women in Cartier's history of development.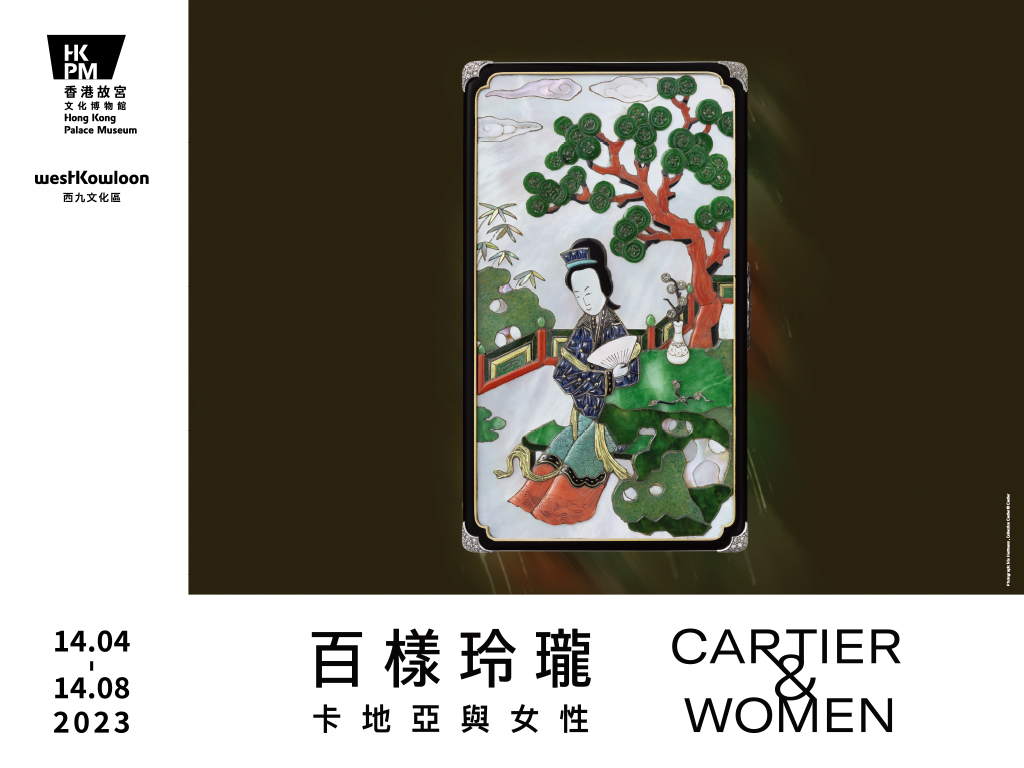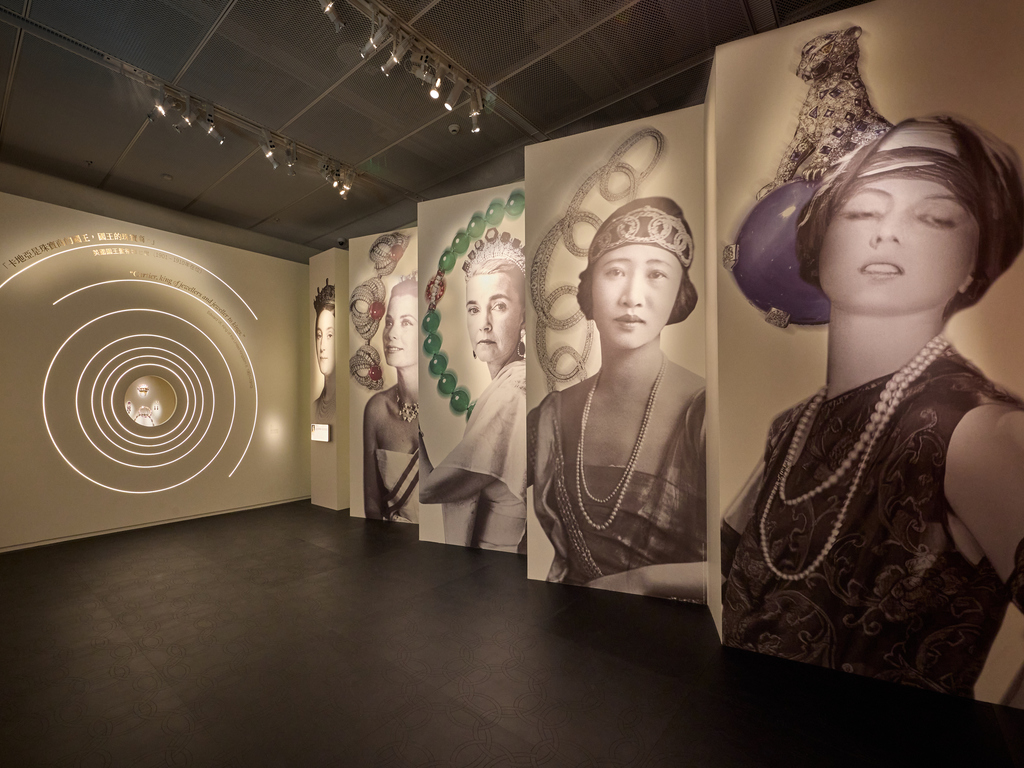 Throughout history, jewellery has served as a significant symbol of women's style, independence, and social status. It has always been an emblem of female empowerment that transcends time and continues to dazzle us with its brilliance. In this issue of BBOLD, we have the privilege of featuring five remarkable women who are proud owners of Cartier's creations. They will share their personal stories about their first-ever Cartier purchase, and their unique connection with the brand. These stories will give us a glimpse into the extraordinary bond between women and Cartier's exquisite jewellery, highlighting the brand's timeless elegance and femininity.
Nika, Account Director – Striving to impress my dad
Q What was the first Cartier creation you ever owned?
A My 20th birthday gift my Dad gave me, the 18K Love Circle Silver Necklace
Q What is the story behind this gift?
A The LOVE collection necklace symbolises the unbreakable bond of "eternal love" between my father and me. My father tells me that as one achieves success, they begin to acquire possessions such as these. Hence, I purchased several Cartier creations to prove to him that I had met his expectations and had the financial ability to buy things he once bought for me. Cartier is not just a brand for me, but a tangible expression of my father's love for me and my love for him.
Untold story of Love Circle Silver:
This piece draws inspiration from Cartier's Love Bracelet, first designed in 1969 by Aldo Cipullo. With its distinctive locking mechanism, the Love Bracelet has become a symbol of love and commitment. The Love Circle Silver Necklace retains the minimalist style and special locking mechanism of the Love Bracelet, allowing wearers to extend the sentiment of love and commitment to a wider range of occasions.
Christine, Headhunter – Mom and Dad's Anniversary Promise
Q Is that Cartier creations your parents' anniversary gift?
A Despite being a practical and thrifty person in his daily life, my dad is known to be a romantic at heart, especially when it comes to winning over my mom.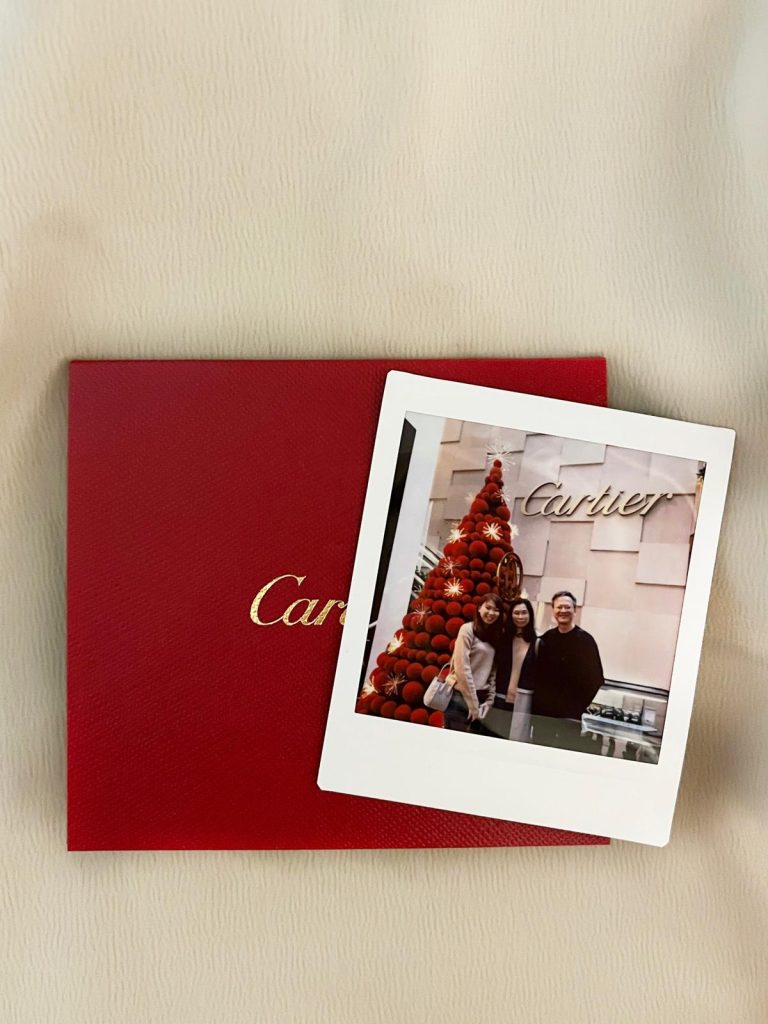 For one of their wedding anniversaries, my father selected a Cartier Trinity ring for my mother, believing its classic and elegant design to be the perfect match for her. Since then, He has sent my mother a Cartier red box every anniversary, with my father's favourite being the Cartier Signature ring, a limited edition piece boasting the Cartier handwritten logo, as he once told me.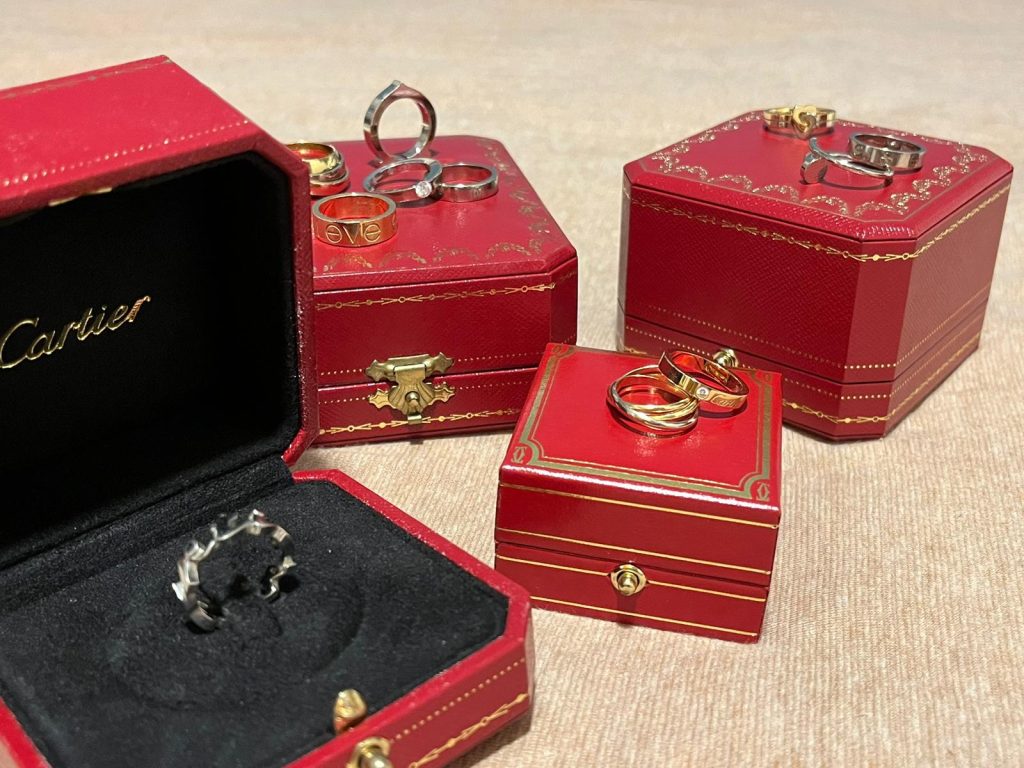 For their 20th wedding anniversary, my parents decided to choose new wedding rings. Being fans of minimalist designs, they opted for the d'Amour collection by Cartier, which was an obvious choice for them. (I later discovered that they had bought new rings, it's quite romantic.)
Q What was the first Cartier creation you ever owned?
A My first Cartier piece was a Trinity bracelet, coincidentally the same collection as the first Cartier piece my dad gifted my mom. It seems that good taste runs in the family, doesn't it?
Q What is the story behind this gift?
A What's more, my boyfriend used to work at Cartier, which I find amusing. Since I was young, I've always held a sense of admiration and imagination towards Cartier, as I've watched my mom receive a red box every year, viewing it as a symbol of special occasions and expressions of love. When my dad suggested gifting me a watch, I initially wanted a robust style with a big watch face and metal strap, but ultimately chose the delicate and precise Tank Must. (Yes, I have accepted it from my dad, shamelessly, haha)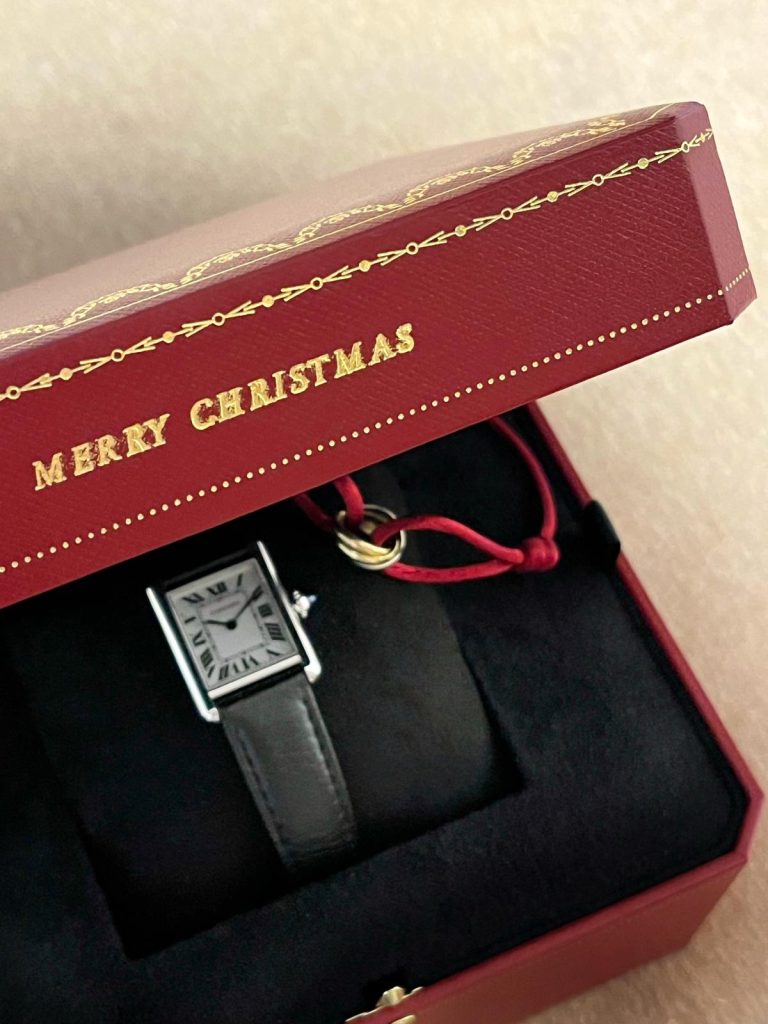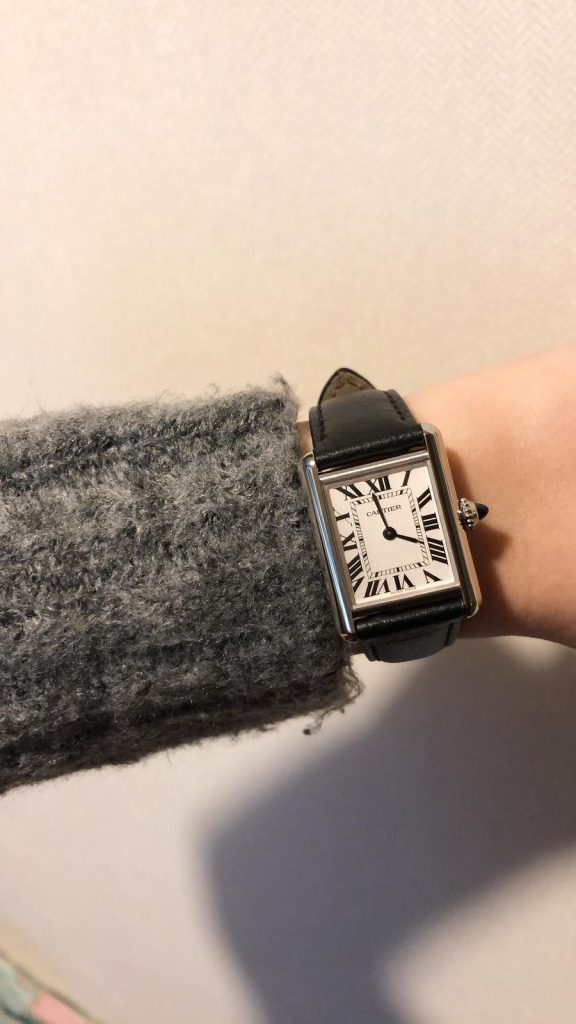 Upon seeing that Princess Diana once owned a Tank watch, I imagined myself being as elegant as she was. To me, there's a certain warmth and charm in a traditional watch with its hands moving smoothly and elegantly, which I find more alluring than a smartwatch.
Untold story of Tank Watch:
During World War I, French Army Commander Joseph Joffre approached Cartier with a commission to create a watch that could withstand harsh conditions while remaining accurate and durable enough for commanding troops during combat. Inspired by tanks, Cartier named the watch "Tank" and fashioned a sleek, contemporary square case that resembled the tank's shape, with a dial that resembled its turret. After numerous refinements and enhancements, the Tank Watch became a timeless classic of Cartier.
Chloe, Officer – The graduation gift from parents
Q What was the first Cartier creation you ever owned?
A The Santos 100 Watch my parents gifted me on my graduation in 2017.
Q What is the story behind this gift?
A I seldom wore a watch before receiving it. However, my parents instilled in me the belief that a watch is a crucial accessory for professional endeavours. During our graduation trip to Switzerland, we handpicked this sleek and resilient watch in Luzern. Over time, I began to wear it frequently, and it became a symbol of the beginning of my career. The simple yet elegant design of this Cartier watch has endured, reminding me of that pivotal stage in my life.
Untold story of Santos Watch:
In 1904, Brazilian aviation pioneer Alberto Santos-Dumont approached Cartier with a request for a watch that would be convenient to use while flying, as traditional pocket watches were not practical at all. The result was the Santos Watch, which not only could be easily secured to the wrist but also maintained high precision and reliability. The Santos Watch boasts a distinct industrial style, particularly with its four screws, which not only secure the case but also add a unique design element that combines practicality and aesthetics.
Alice, Housewife – Me, him and her
Q What was the first Cartier creation you ever owned?
A The Ballon Bleu de Cartier that my husband gave me on our 1st anniversary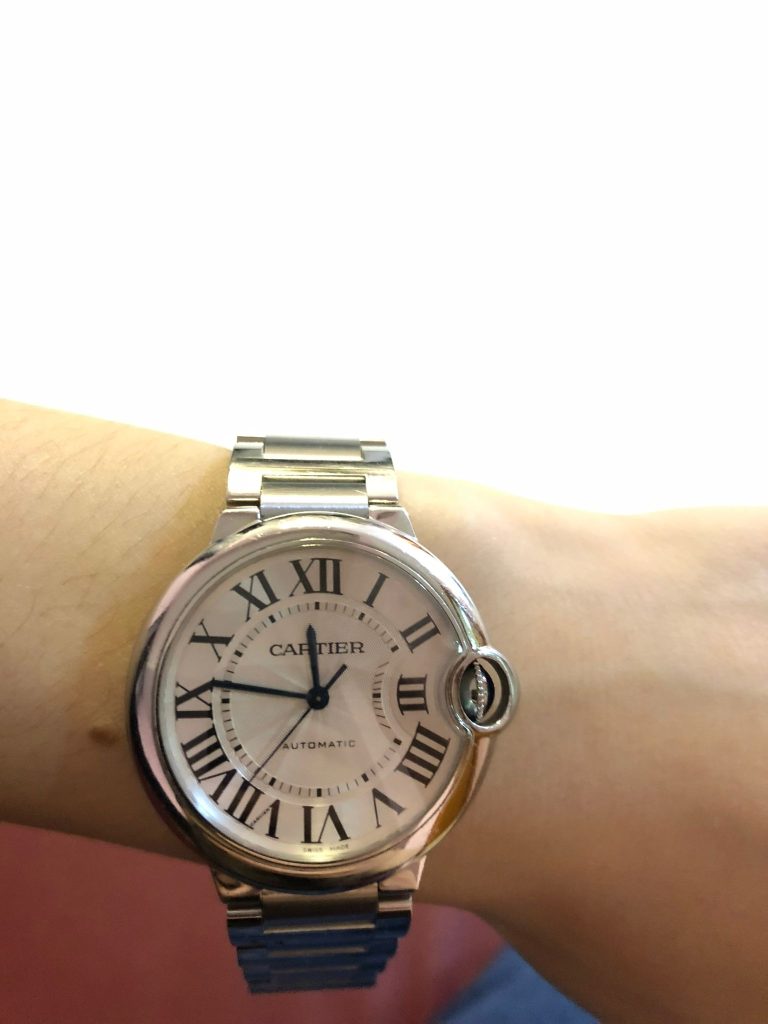 Q What is the story behind this gift?
A My husband noticed that I wore this watch every day and gradually grew to love Cartier as well. When it came time for him to buy a watch for himself, he also chose this brand. Cartier represents the understanding between us and our love for each other. And we hope to pass down this tradition to our daughter by selecting Cartier as her first watch when she grows up.
Untold story of Ballon Bleu:
Ballon Bleu made its debut in 2007 and was reportedly named by a Chinese customer who described its design as resembling a lightweight balloon. The watch case is circular and features a raised crown, giving it the appearance of a floating balloon in the sky. The floating blue sapphire on the watch face gives it a modern look, while the protruding Roman numeral hour markers maintain Cartier's classic style.
Mr. Leung, Creative Director – Simple yet "ritualistic"
Q What was the first Cartier creation you ever owned?
A Our wedding ring, Trinity ring.
Q What is the story behind this gift?
A Two years ago, when we got married, our financial situation was actually quite ordinary. Coupled with the pandemic, we decided to keep the wedding simple – no banquet, just a few close friends and family members in attendance. We rented a hotel room for the signing ceremony. However, I remember my wife once saying that she loves the meaning behind the Trinity ring, so it became the most "ritualistic" item of our entire wedding as our choice for wedding rings.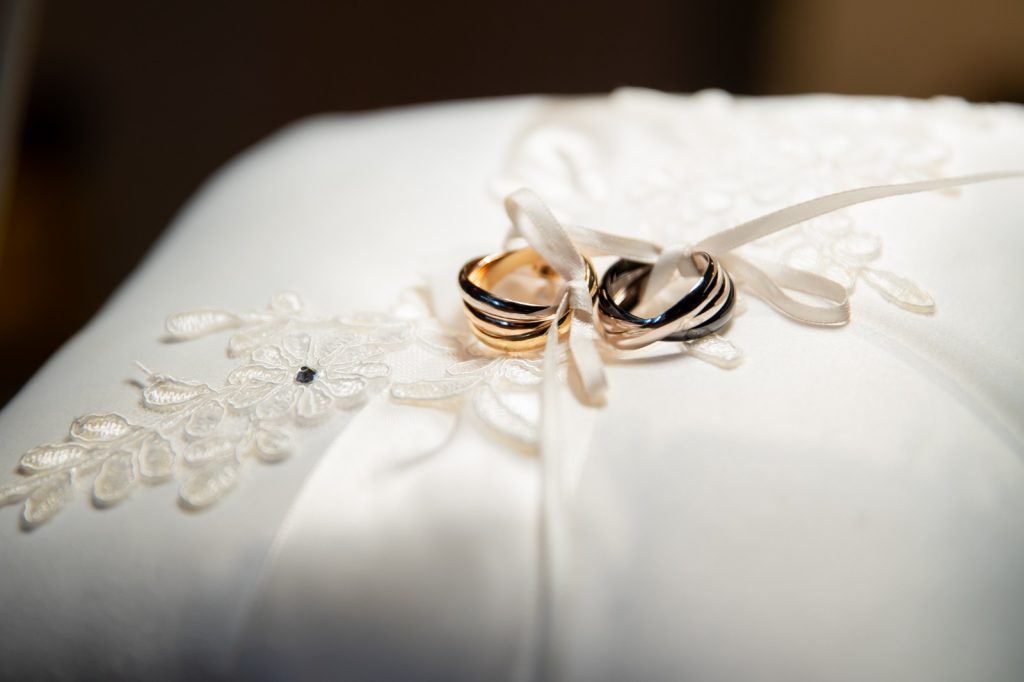 Untold story of Trinity ring:
Cartier's Trinity ring, designed in 1924, was inspired by an ancient legend that three interlocking rings represent love, friendship, and fidelity. The ring is composed of intertwined bands made of rose gold, white gold, and yellow gold, each representing one of the three emotions. The combination of the three rings embodies Cartier's consistent design philosophy of simplicity with elegance and deep emotional meaning. The unique design and rich emotional significance of the Trinity ring play a crucial role not only in love and marriage, but also as a symbol of friendship and fidelity.

Photo source: Hong Kong Palace Museum