Drinking coffee at work is often a way to boost energy during busy days, while enjoying coffee on vacation is a way to relax and savor the moment. As someone who enjoys one or two cups of coffee almost every day, I, like many coffee lovers, always find reasons to justify my habit. However, did you know that women were once excluded from the pleasures of coffee due to their inability to participate in the coffee production process?
In the 17th century, when coffee first gained popularity in the Western world, women were not allowed to take part in coffee processing or even drink coffee. Wealthy men in coffee shops could enjoy the delicious beverage, while women did not have the same access to this luxury. In fact, women were the ones working in coffee shops, serving coffee to customers. Although women's rights have made great progress in the modern world, allowing them to freely enjoy coffee, there is still a lot of room for improvement and development in the rights of women in the coffee production chain.
The Significant Role of Women in the Coffee Industry
Most of the coffee we enjoy comes from farms in poorer countries, where women make up about 70% of the labor force. For instance, in Colombia, women continue to play a crucial role in coffee production, performing the majority of the fieldwork (75%) and handling the drying and sorting of harvested cherries (70%).
However, out of the 540,000 registered Colombian coffee farmers, only 25% are women with coffee identification cards issued by the National Federation of Coffee Growers of Colombia (FNC). These cards provide farmers with access to financial services and discounts, but women's voices and decision-making power are still not proportionate within the coffee supply chain and business level.
It's essential to recognize the significant role of women in the coffee industry and empower them to have equal opportunities and rights as coffee producers. By doing so, we can ensure a more sustainable and just coffee industry for all.
Recognizing the significant role of women in the coffee industry, women who fight for the rights of women involved in coffee production have formed the International Women's Coffee Alliance (IWCA). The IWCA's mission is to empower women in the international coffee industry to achieve meaningful and sustainable lives.
To achieve this goal, the IWCA works to improve production techniques and conditions for women involved in coffee production. The alliance also encourages and recognizes women's participation in all aspects of the coffee industry. By doing so, the IWCA aims to make a positive impact on the lives of women involved in coffee production and create a more sustainable and just coffee industry for all.
In 2018, Agnieszka Rojewska made coffee competition history when she won the World Barista Championship (WBC), becoming the first woman to earn the prestigious title.
And Aga didn't stop competing after her WBC title. At the 2022 World Coffee Championships, which took place in Milan, Italy, last month in conjunction with the World of Coffee event, she took part in both the World Coffee In Good Spirits Championship (WCIGS) and the World Cezve/Ibrik Championship. She not only made the finals in both events, but took home the top spot at WCIGS, earning her second world title!
An independent barista has more freedom when it comes to making coffee – the issue is if you are independent you kind of need to work harder to keep yourself busy. Coffee shops don't hire baristas for one shift or for one day. So it is a bit more difficult to keep yourself busy, and you kind of stop being a barista – you become a consultant, or trainer or something else.

— Agnieszka Rojewska
Women in both rural and urban areas who are involved in coffee farming are increasingly gaining access to resources and opportunities.
In particular, those in urban areas with greater development are pursuing careers in coffee retail and establishing coffee-related businesses. Through their unwavering determination to overcome obstacles, these women are demonstrating that they too can be influential leaders in the industry, as long as they stay true to themselves and fearlessly seize new opportunities.
The Gender Divide in Coffee Spending: Do Women Spend More on Coffee Shop?
Foreign studies have indicated that women are more likely to splurge on coffee compared to men. This is because men typically prefer black coffee or espresso and are more inclined to brew and taste their own coffee at home, rather than spending more money on coffee while out and about. In my personal experience, male coffee drinkers in my social circle are few but tend to be connoisseurs who have fully-equipped coffee setups at home and bring their own coffee to work.
In contrast, women view coffee as a versatile and exciting alternative to traditional desserts. They tend to prefer sweeter and creamier coffee options, such as mocha, flat white, dirty, latte, or cappuccino. Recently, the trend of hand-brewed coffee has also become popular, with a cleaner and fresher taste that highlights fruity and floral notes and has lower acidity, which is particularly appealing to women. Studies have also shown that women are more likely to spend more money on coffee at major chain coffee shops and cafes compared to men.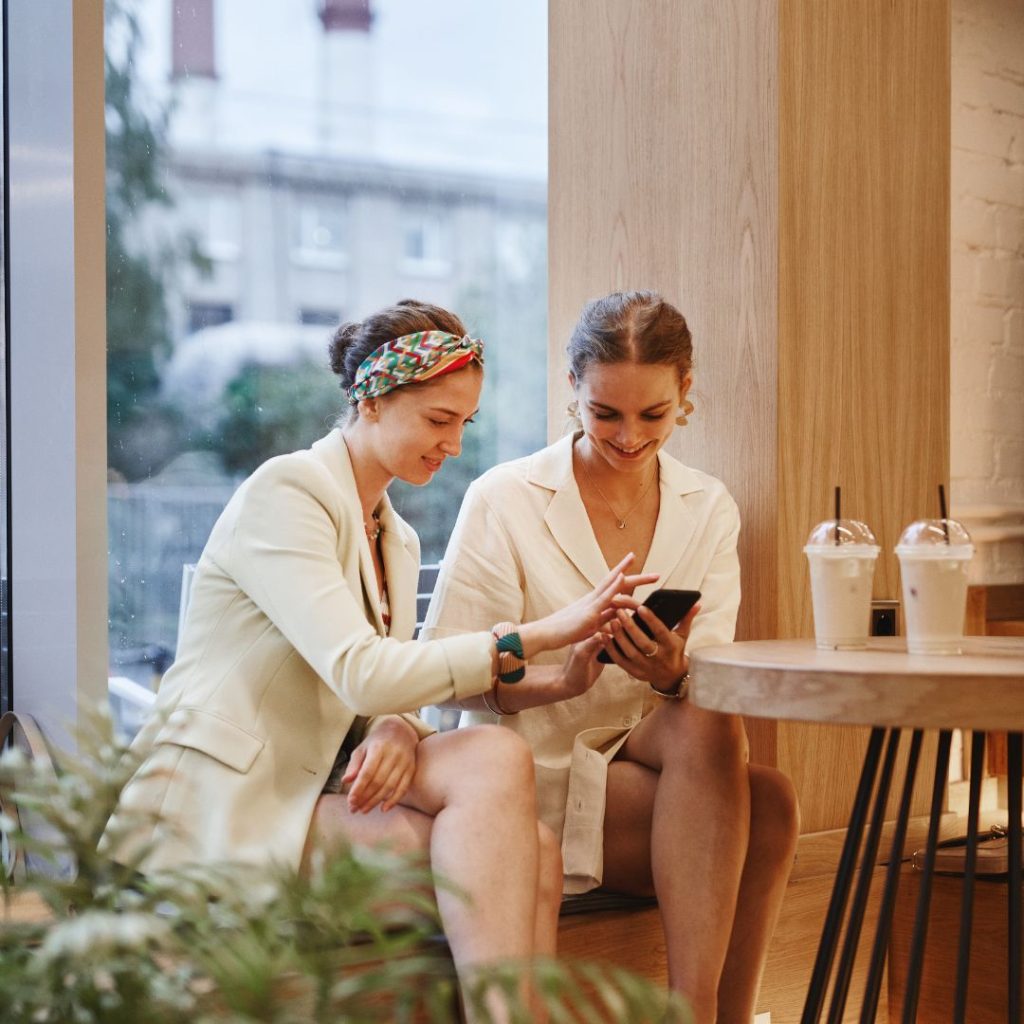 Discovering Hong Kong's Independent Coffee Shops
In my experience, Hong Kong women seem to have a preference for independent coffee shops over chain stores. As a fellow coffee enthusiast, I find that these establishments offer a unique and refreshing atmosphere, with creative decor and an attention to detail that is often lacking in larger chains. The background music, aroma of coffee, and light snacks all contribute to a relaxing environment.
Stepping into an independent coffee shop is a chance to slow down and take a break from the hustle and bustle of the city outside. It's no wonder that Hong Kong women enjoy spending hours in these spaces, soaking up the calm and comfort they provide.
If you're looking to explore Hong Kong's coffee scene, there are plenty of hidden gems to discover. "Cafe hopping" has become a popular trend among women in recent years, as they seek out different coffee shops and enjoy the unique experiences each has to offer. In this article, I've chosen some of my favorite independent coffee shops, each with its own distinctive ambiance and unforgettable specialty coffees.
Knockbox
Knockbox, which began as a small shop in Mong Kok, has expanded to include multiple branches in Central and Wan Chai. Known for their high-quality specialty coffee and refreshing hand-brewed options with fruity notes,
Sonne Cad
Located in Tai Hang, Sonne Cad is a coffee shop run by a coffee-loving interior designer. The decor and layout are meticulously designed, showcasing a keen eye for detail and aesthetics. According to the owners, "each coffee bean has its own unique personality and landscape." In addition to offering expertly hand-brewed coffee in-store, customers can also visit Sonne Cad's online store to choose from a variety of coffee beans to enjoy at home.
Meanwhile Coffee
Meanwhile Coffee, located in Sheung Wan. Their house blend offers nutty or fruity flavor options, with the coffee beans roasted in Taiwan. In addition to their signature beverages, such as cold-brew coffee and roasted tea milk, Meanwhile Coffee is a go-to spot for office workers looking for a quick coffee break.
Sammi #000000
Sammi #000000, located in Tsuen Wan, features a sleek monochromatic color scheme of black, white, and gray that is sure to appeal to black color enthusiasts. The coffee shop's design emphasizes space and ambiance, with even the bread used to accompany the coffee made with bamboo charcoal. Customers can also opt for bamboo charcoal coffee to match the black theme.