If you have a rare day off and good weather, instead of staying at home with your furry friend, why not take a trip with them and explore new places? Even as a woman with a dog, you can enjoy some quality alone time while strengthening your bond with your pet, as research has shown that the relationship between women and dogs has a stronger impact than that between men and dogs.
How Dogs Impact Women's Life Values in a Unique Way
What changes when a dog becomes a part of a man or woman's life? Does having a dog make the dog's life better or does the dog make the owner's life better? Interestingly, more male owners believe that having a dog improves the dog's life by giving them care and attention. On the other hand, female owners see their dogs as precious companions that enhance and enrich their lives. For many women, their dogs are essential emotional support, and some even jest that they love their dogs more than their partners.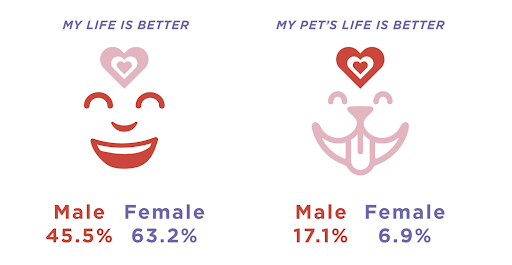 A survey conducted abroad found that almost 80% of female dog owners consider their dogs to be more like family members rather than "just pets". Dogs hold a more significant place in female owners' hearts, with women tending to care for their dogs as if they were their own children.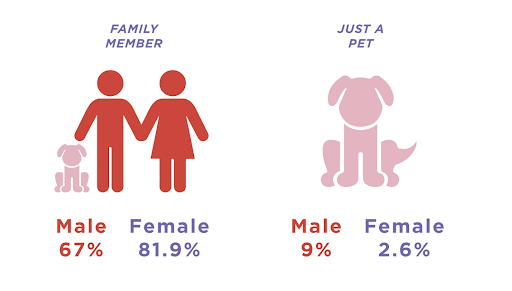 Female owners play a pivotal role in meeting their dogs' various needs, including purchasing daily supplies, cleaning and maintaining their living environment, and preparing food. Women not only take care of their dogs better than male owners but also do so with more attention and care. Their sensitivity and empathy towards their dogs strengthen the bond between women and their pets. In a study conducted abroad, participants were asked to listen to 40 different dog barks expressing emotions such as happiness, fear, and anger. 63% of participants were able to accurately interpret the emotions, with more women correctly deciphering the barks than men. This suggests that women's empathy is one of the reasons why they have a stronger connection to their dogs.
"Dogs are fantastic companions for female owners and are considered to be on par with family members because they offer unwavering support and rely on you unconditionally in any situation. Having a faithful companion who never gives up on you makes you stronger and more positive, enabling you to live a better life together with your beloved furry friend.

– Editor
Spending time with dogs requires time and patience, especially as dogs are generally sociable animals. Women are just as capable of going out with their furry companions and taking good care of them. Join us in exploring some of the best places in Hong Kong where you and your furry pal can spend quality time together and enjoy some private moments.
Pet-Friendly Spaces in Convenient Locations
Niksen Koffie
If you're looking for a pet-friendly space that's conveniently located in a comfortable environment, head to Niksen Koffie in Whampoa with your furry friend. This pet-friendly café is set to open at the end of 2022 and spans approximately 6,000 square feet. The beautifully decorated space is dominated by warm colors of orange, white, and apricot, and "Niksen a coffee time" is a Dutch philosophy of relaxation that encourages people to let go of everything and create some blank space in their lives. It's perfect for women who need to take a break and relax, allowing them to settle down and appreciate life's little details. With an open space outside where you can sit with your dog, it's an ideal spot to unwind and spend some quality time with your furry friend.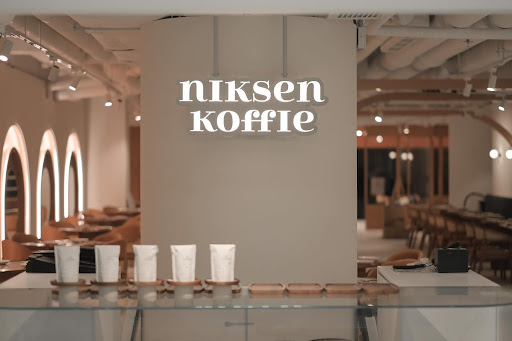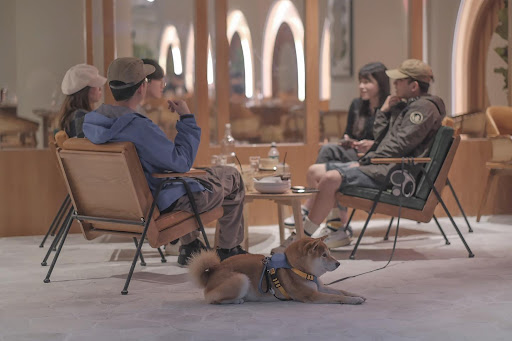 Get Away from the City: Half-Day Excursions with Your Furry Friend
Relax B&M Cafe
If you're a female pet owner who drives, you may find that there are limited options for pet-friendly places to visit in Hong Kong outside of the popular spots like Sai Kung or Tseung Kwan O. However, there's a new choice worth considering: Relax B&M Cafe in Tai Po's Tai Tong Shan Road. This pet-friendly cafe opened last year and combines a coffee shop with an authentic Thai massage parlor. The decor is simple and fresh, and the spacious outdoor area features rustic tables and chairs that complement the natural surroundings and sea view.
Both indoor and outdoor areas of the cafe welcome pet owners and their furry friends. The menu features premium coffee and various specialty foods, including all-day breakfast, pasta, onion rings, fries, and other snacks. The second floor is a cat-friendly area where several "cat staff" lazily wait for pets and pats. The third floor is a massage area that offers different Thai massage treatments to help you relax. The most special feature of the cafe is the rooftop terrace, where you and your furry friend can enjoy the sea view and the comfortable sea breeze. It's a rare and relaxing place to unwind with your pet and is a popular spot for pet owners to check out.
Although there's still a lot of room for improvement in terms of pet-friendliness in Hong Kong, it's frustrating to know that even after so many years, many parks and spaces still prohibit dogs from entering. In some areas like country parks and special zones, dogs aren't allowed at all. Even in parks that do allow dogs, they must be strictly controlled and wear masks.
It can be challenging for pet owners to relax and enjoy quality time with their furry friends given such restrictions. However, there are still people who provide more options for pet owners to escape the busy city and enjoy a relaxing day with their dogs in the nearby countryside. It's a great opportunity to unwind, listen to yourself, and spend a wonderful holiday with your furry friend.
Image & Source: @relaxb&Mcafe、IG@ 852.0404、IG@choichoi_jima_diary、stylist.co.uk