Once the weather turns hot, it's almost second nature for diving enthusiasts to feel the urge to plunge into the sea and swim freely (or perhaps it's just the editor's personal inclination, haha). With the official arrival of summer in May, the sultry feeling caused by the Hong Kong weather has already set in.
This is also the time when many diving instructors commence their season, as the increase in sea water temperature makes it more conducive for beginners to experience and learn diving. If you are a girl who loves to challenge herself and is courageous enough to try new things, or a nature-loving girl who adores the ocean, June is the perfect time to explore the world of diving.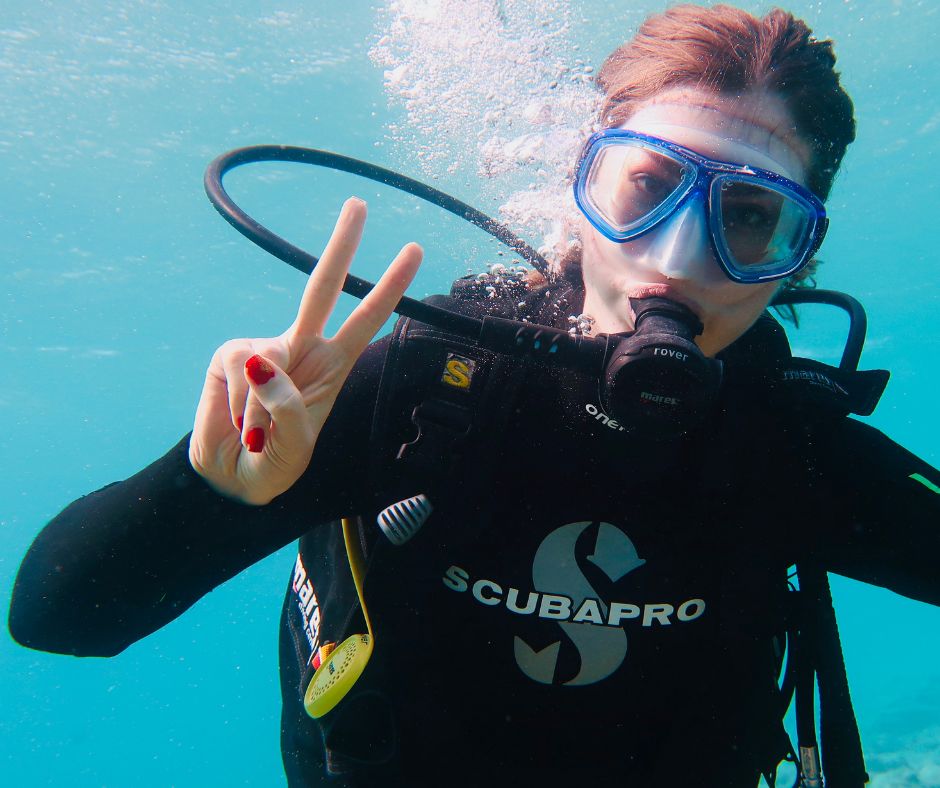 The Water Temperature and Quality for the Start of Diving Season
If you don't mind the cold, many of my diving friends have already taken the plunge since April. You can catch a glimpse of the "winter-only" Sargassum seaweed, which thrives during the winter months. The peak growth period for this seaweed is often from January to April, with water temperatures ranging from around 19 to 22 degrees Celsius. For most divers, the water temperature can feel quite chilly.
As the water gradually warms up, the Sargassum seaweed changes from its original brownish-green hue to white, before eventually disappearing. Consequently, when the water temperature reaches a more "comfortable" level, it becomes increasingly difficult to spot the Sargassum seaweed.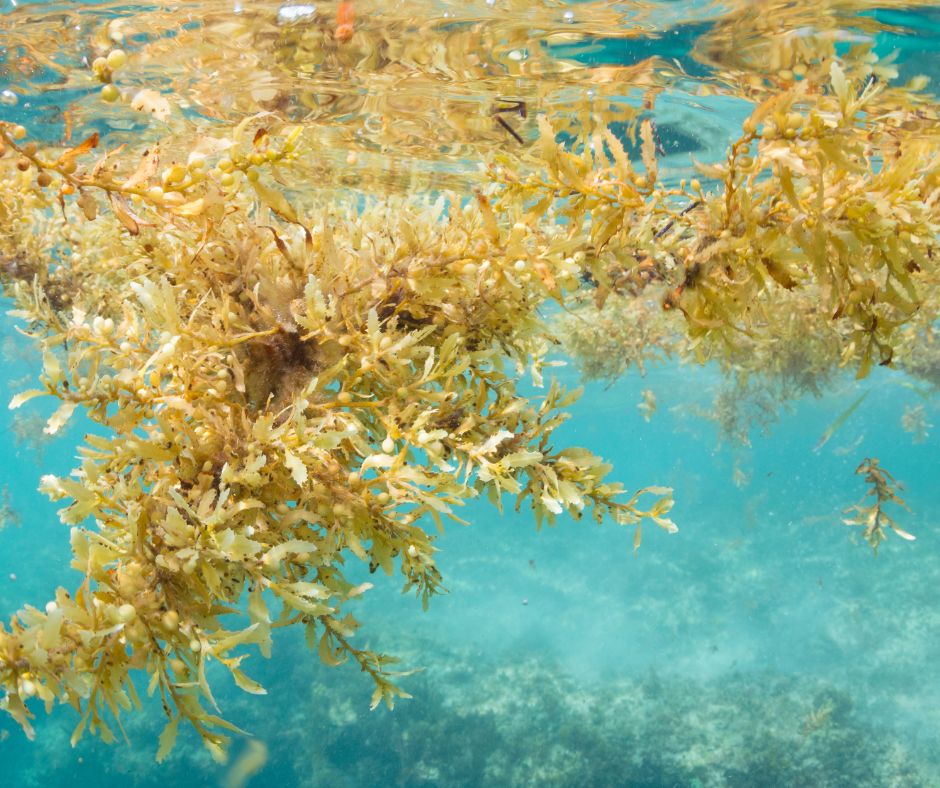 At the start of May, the water temperature for diving classes gradually rises to around 25-27 degrees Celsius, which is relatively comfortable. But why do diving classes only begin when the water temperature warms up? As a novice diver, you may be affected by various environmental factors such as water currents, wind direction, weather, water temperature, and physical condition, which can impact your physical and mental state. Therefore, starting diving classes when the water temperature is relatively warm can help to reduce one of these factors.
Underwater are more Crowded than Mong Kok when Peak Season
In my personal experience, many people choose to learn diving during the hottest months of the year, from July to September, which is also the peak diving season. During the summer, Hong Kong is often affected by southwest winds, and the water may not be as clear as in winter. However, the water temperature remains around 26 to 30 degrees Celsius, making it very comfortable to wear a 3mm or 2mm wetsuit.
The water may not be clear compared with may to June due to both natural and human factors, such as the heavily populated diving spot "Sharp Island(West)" Based on my experience, during peak season in July and August, the underwater scenery is often crowded with people. The more novice divers or diving students there are, the more likely they are to accidentally "Kick the bottom of the." This means kicking up sand from the seafloor, causing smoky issue which reduces visibility.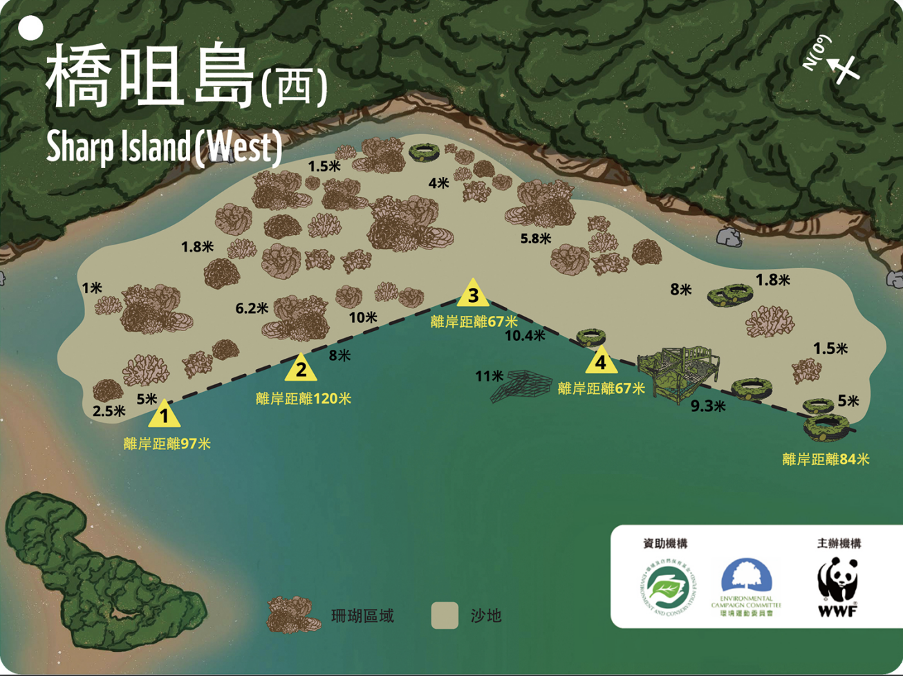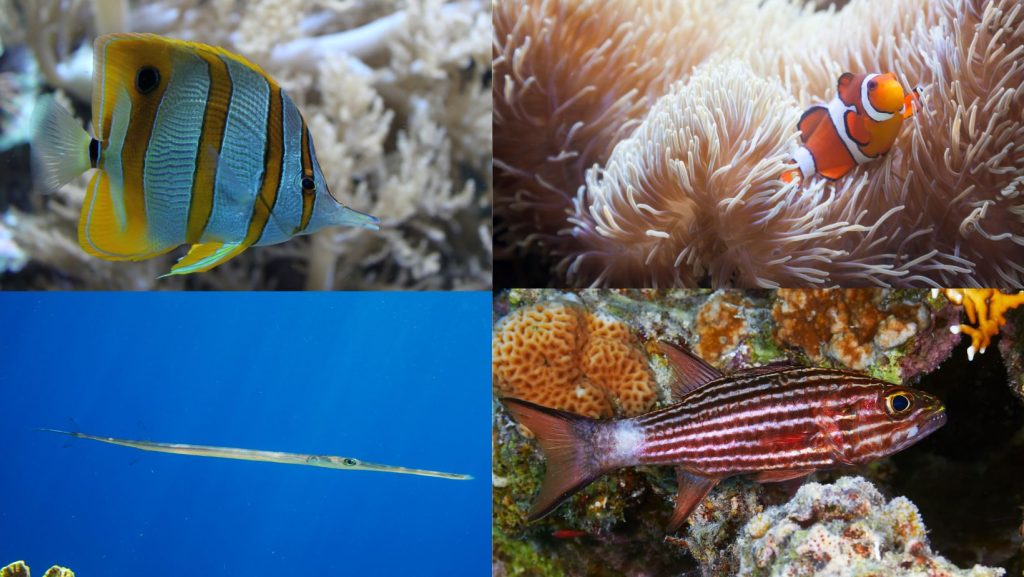 What's more, there is also a vast "sand floor" that allows students to calmly kneel on the sand and learn various basic diving skills. The serene sandbank provides enough space for you to easily master buoyancy control. From September to October, although there is no official explanation, diving enthusiasts generally refer to this period as "Mid-Autumn Water." Rumour has it that there is a particularly high chance of clear water during this time, but it also depends on other factors.
Discover Scuba Diving and Certification
Tips for Overcoming Common Fears and Hurdles. Many beginner female divers worry about not being able to swim or how it may affect their diving performance. However, in my experience, the fear of breathing and air exchange is often a more significant hurdle, especially for those who struggle with swimming. Proper breathing techniques are key to diving, and it's crucial to maintain a calm and relaxed attitude while in the water. With scuba diving, we can breathe normally underwater, and it's not recommended to hold our breath. Additionally, we wear a buoyancy control device (BCD) to regulate our buoyancy, making it easy to move forward with just a gentle kick from our fins.
In comparison to swimming technique, I believe that attitude is more important, followed by skill practice. Having a positive mindset helps maintain smooth breathing and allows you to focus on improving your skills. Conversely, experiencing panic while underwater (Panic Diver) can cause even those with good skills to forget or lose control.
If you're interested in trying scuba diving, you can participate in a "Discovery diving" program where an instructor will teach you the basics before considering obtaining a diving license. If you feel confident in your abilities, you can go straight for the "Open Water Diver" certification.
"Overcoming Fear and Self-Limitations When Trying New Activities and Challenges. It's common to feel nervous and worried, but often, we underestimate our own abilities and set unnecessary limitations. Personally, I find joy in trusting myself and mustering the courage to take risks. Looking back, I realize that stepping out of my comfort zone to face new challenges was the best decision. " – notes by Editor
Overcoming Anxiety and Learning to Control Buoyancy. Taking that first step into diving is like starting a yoga practice – it's all about focusing on your breath and being present in the moment. With buoyancy control, you can quickly gain control over the situation and conquer initial anxieties. From there, it's all about gaining experience and advanced knowledge to continuously improve and push yourself further.
Image and source: WWF Hong Kong