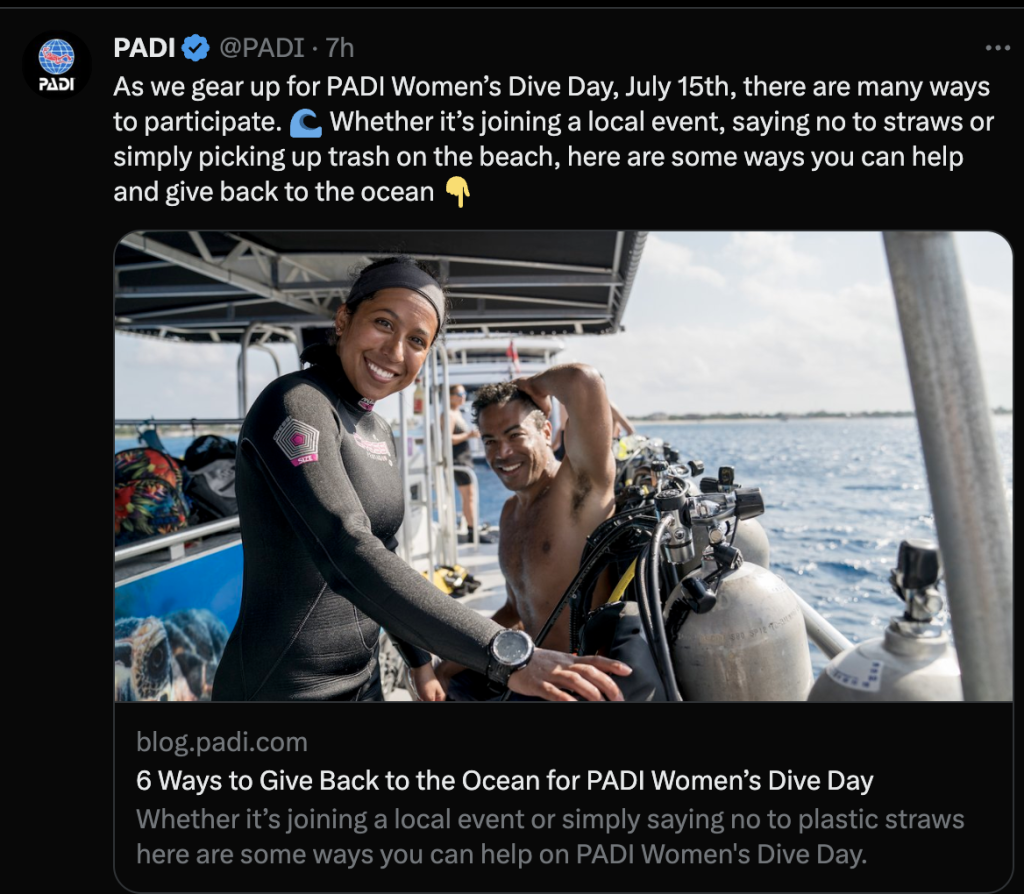 Inviting Women friends to Explore Their Ocean and Celebrating New Freedoms 
Saudi Arabia
In the Kingdom of Saudi Arabia (where many female divers are also driving for the first time), a 2019 Women's Dive Day event brought together three diving trailblazers. The historic meeting included the one of the first female PADI Instructors in Saudi Arabia, Jennifer Simpson, one of the first female Saudi PADI Instructor, Sarah Abdullah Bogdadi, and PADI AmbassaDiver™ and one of the first Saudi female PADI Technical Diver, Nouf Alosaimi.
Cayman Islands
Continuing the tradition of paying it forward every PADI Women's Dive Day, PADI Five Star Dive Resort Divetech Grand Cayman celebrated the day through a charity fundraiser, with 100% of the proceeds going directly to the Cayman Islands Breast Cancer Foundation. Their goal was to dive one second for each person diagnosed with breast cancer in 2020—totaling 639 hours below the surface. This year divers overseas also took part in by sending in photos of their dive computer logs so their bottom time could be added to the grand total.
United Kingdom
PADI Five Star Dive Center Dorset Diving took their group of divers out for a day of adventure to celebrate PADI Women's Dive Day last year. The group explored some of the 100 wrecks that lie just off the Dorset Coast, such as the Fleur De Lys, and enjoyed the local waters that were teeming with marine life.
Mongolia
Mongolia celebrated its first Women's Dive Day with Great Sea Resort Mongolia, Mongolia's first PADI Dive Center. For the day's festivities, locals, expats, and visiting divers gathered at Khuvsgul, the area's largest freshwater lake known as the "Blue Pearl of Mongolia." Events included eco dives and Discover Scuba Dives for non-divers
Grenada
Sandals Grenada and Sandals Foundation celebrated Women's Dive Day in 2018 by focusing on controlling the lionfish population – and how to have a sustainable meal afterward. The event kicked off at Sandals Grenada with a lionfish eradication dive to help protect the threatened reefs and marine life.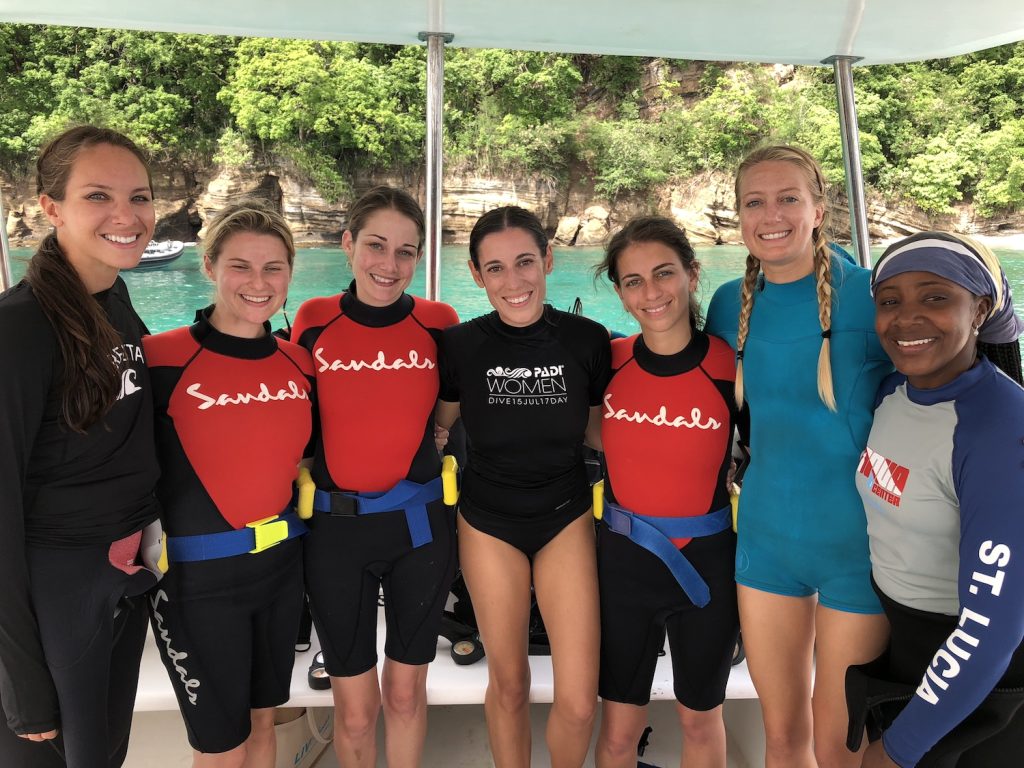 Hong Kong popular female Youtuber Polly is Red has also participated in a volunteer program on a travel show to raise awareness about controlling the population of lionfish..
Let's join us! Start Your Diving Journey Now!
If you haven't started diving yet, don't worry if you missed the chance to celebrate Women's Dive Day this year. The diving season runs from July to November, so why not take action and sign up for a diving course or experience right now?
If you're a beginner, keep your passion for diving alive and gain more experience. Share your enthusiasm and joy with other women around you, and next year, you can organize a celebration with fellow female divers!
Note: Although I didn't join any diving today (July 15th), I planned to join Fun Dive in Sai Kung on Tomorrow (July 16th) with friends to celebrate Women's Dive Day!
Photo Source: PADI、Great Sea Resort、IG@blackturtledive、IG@madive、IG@maddivershk、IG@@moana_tw、IG@polly.cpl
Information Source: PADI