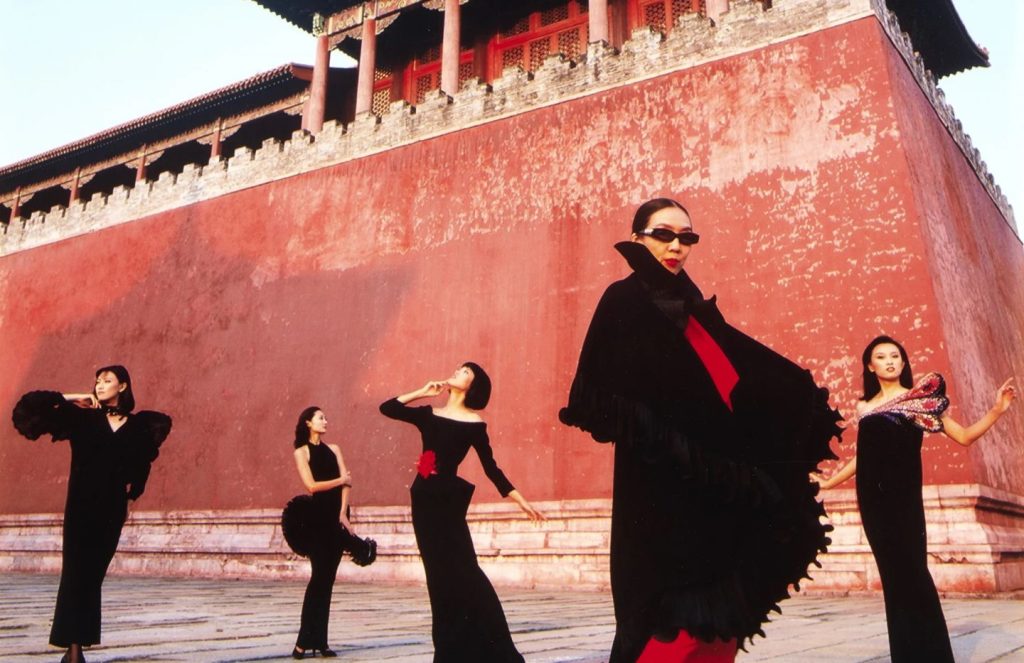 It's been said that dreamers are crazy,
yet I think it's the ones without dreams who truly lose their sanity.

Madame Song Huai-Kuei
Starting from late July, the question 'Who is Madame Song?' has ignited widespread curiosity.
However, the answer is far from straightforward. To begin with, Madame Song holds a multitude of titles, including "Artistic Pioneer", "Business Elite", "Cultural Ambassador" and "Fashion Maven". Moreover, her substantial influence has led to her being commemorated by the esteemed institution, M+. Born in China in 1937 during a tumultuous era of conflict, she herself sparked a revolution in the realm of Chinese-Western culture. Her name is synonymous with Song Huai-Kuei.
Clothing can mirror a person's character. Don Kenzo and life becomes a captivating spectacle (The Woman in Kenzo); embrace Jimmy Choo and it's like bargaining your soul (The Devil Wears Prada, 2006); don Vera Wang and profanity is off the table (Sex and the City, 1998); only devil wears Prada… But what about adorning Pierre Cardin? Pierre Cardin, renowned as the pioneer of retro-futurism, undoubtedly has valid reasons for his choice of brand ambassadors. Serving as the flagship representative for the brand in 1980s China, Song Huai-Kuei was a trailblazer, consistently breaking conventions and often favoring vibrant red ensembles. Yet, her East-inspired hairstyle lends an air of subtlety and grace, making the honorific "Madame" seem like a perfect fit.
Just how avant-garde is she? Song Huai-Kuei might just be a woman from the future.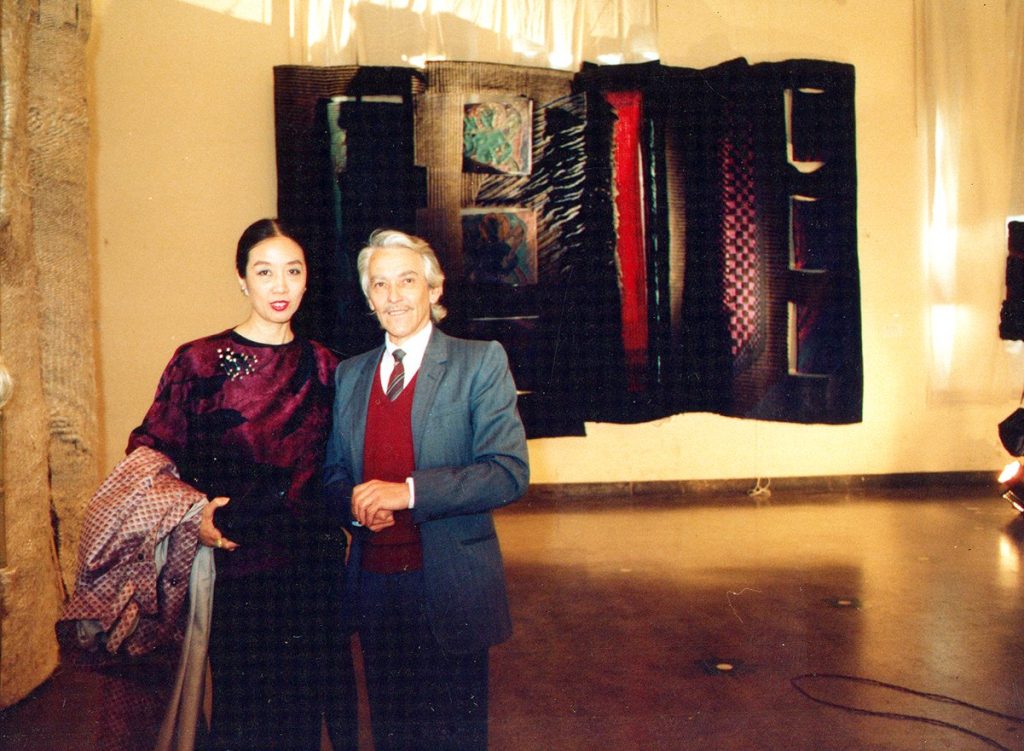 The Premier's Approved Cross-Cultural Love
Amid her oil painting studies at the Central Academy of Fine Arts, Song Huai-Kuei's life took a unique twist when she encountered her future husband, Maryn Varbanov, an exchange student from Bulgaria. The 1950s conservative societal norms termed male-female interactions as "comrades", making romantic involvement with foreigners complex. Their profound love faced the challenge of China's policy against cross-national marriages. Song Huai-Kuei penned a heartfelt letter to China's first Premier, Zhou Enlai, earnestly seeking approval. Premier Zhou granted their union, reminding Song Huai-Kuei to cherish her cultural identity. Their cross-border marriage became a groundbreaking event in New China's history. They wed in Beijing and in 1959 moved to Bulgaria with their daughter, embarking on a decade-long artistic collaboration. Song Huai-Kuei later returned to China to celebrate its 25th anniversary. What initially appeared as love in a challenging era became a love story that ignited an epoch.
Fate intervened when Pierre Cardin acquired Maryn Varbanov's artwork during an exhibition, forging a unique connection between an ambitious fashion designer seeking the Chinese market and a cross-cultural artist with a global perspective, thus firmly binding Song Huai-Kuei and Pierre Cardin
The Pioneer of Chinese Models
How was China in 1980? Just a few years after the Cultural Revolution, the populace donned drab black, white, grey, and blue; scarcely embodying the notion of "fashion". The realm of a "model" was a novel concept. In 1979, at the behest of Song Huai-Kuei, Pierre Cardin introduced foreign models to China, a pioneering move. The subsequent year witnessed the inception of China's premier team of fashion models. Faced with a dearth of candidates, she personally scoured streets, stadiums, and factories, scouting for individuals. The prerequisites were clear: at least 165 cm in height, with dimensions of 80-60-80 cm, and a lower body length 8 cm longer than the upper body. This ensemble was humorously dubbed the "Shanghai Fashion Design Institute Fashion Show Team", receiving a meagre monthly stipend of 45 RMB plus an additional 1.5 RMB per performance.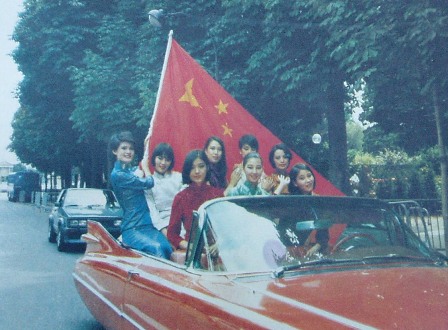 Back then, "fashion" bore a pejorative connotation, with few acknowledging the worth of investing time and resources into attire. Expectations for these girls were subdued, seen as trivial and non-essential. Yet, within a mere 5 to 6 years, Song Huai-Kuei's strategic prowess led Eastern models onto Western stages, garnering international applause and transforming the world of fashion.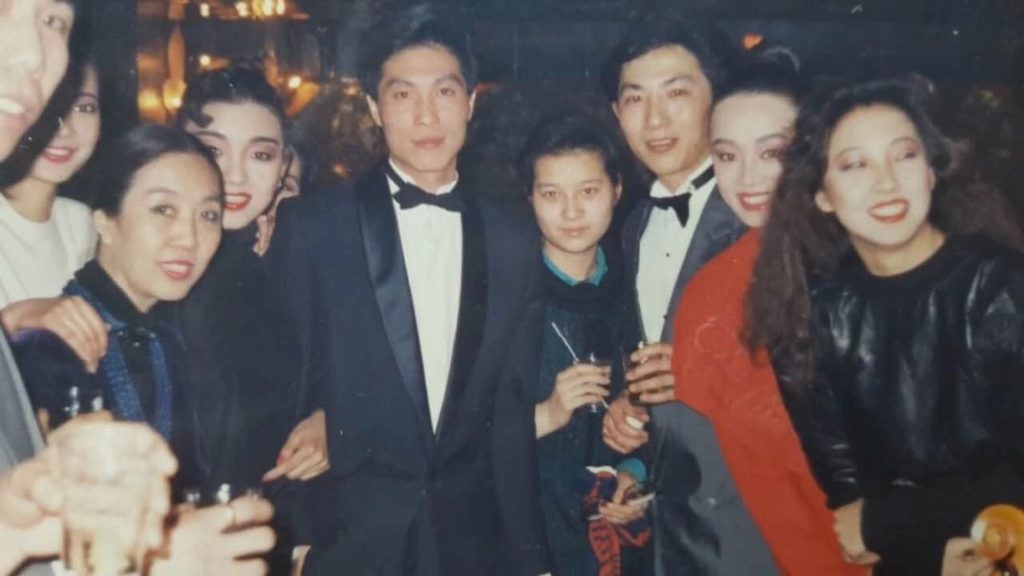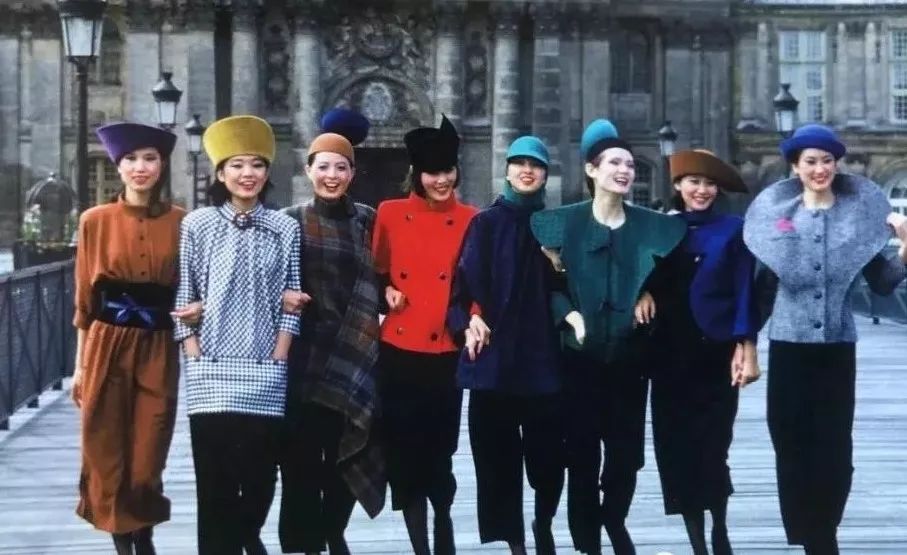 The Proprietress of a French Restaurant
In 1981, when Pierre Cardin acquired the renowned Maxim's, it found a new home within Beijing's Chongwenmen Hotel. Song Huai-Kuei became its inaugural General Manager. This pioneering Sino-foreign joint venture transformed the establishment into a vibrant social scene, frequented by esteemed actors and singers. A hotspot for acclaimed actors and singers, it displayed both the French and Chinese flags, adorned its walls with a glass mural of a nude woman and showcased exquisite Chinese porcelain and silverware alongside its French charm. Foreign visitors considered Maxim's a haven in Beijing, while locals felt transported beyond the city upon entry, a living testament to cultural exchange.
From July 29, 2023 to April 14 next year, M+ will host the exhibition "Who is Madame Song?", presenting over 320 exhibits that unveil her life. The showcase traces her journey from the 1950s to the early 2000s, highlighting how she became an integral part of shaping China's visual culture.
So who is Madame Song? A woman unafraid to follow her heart, with a forward-looking perspective, she fueled the fusion of Eastern and Western cultures in a bygone China. Discovering her story, you'll wish you had encountered her earlier.
M+ Ticketing website:https://www.mplus.org.hk/tc/special-exhibition-tickets/
Photo source: 元朝模特、澎湃、M+@twitter